Atlanta Slip and Fall Attorneys
They're Responsible for Your Injury–They Should Be Responsible for Your Recovery.
You should never have to pay the ultimate price for someone else's negligence. With over 39 years of experience, Montlick knows how to pursue justice for your injuries, your family, and your future.
People who own apartment buildings, stores, and other public properties must ensure their visitors leave the premises safe from harm. When they fail to honor basic safety standards, the consequences can be devastating. You're here because someone else's irresponsibility has disrupted your health and happiness. Your medical bills are piling up, and your emotional and physical pain leaves you unsure when you'll be able to return to life as you knew it. Fortunately, there's a way to move forward. During life's most trying times, Montlick puts you first.
Make Your First Call The Right Call™: Make It Montlick
Montlick has been handling premises liability claims in Atlanta, Georgia for decades. In our tenure, we've learned how quickly evidence disappears–and the steps you need to take to protect it. Camera footage can be erased, witnesses may move out of the state, and negligent employees of property owners can change jobs. Immediate preservation of evidence in slip and falls is critical.
Montlick & Associates is the best Law Firm. My experience with this Firm is so amazing!Expertise in an automobile accident. They handle my case with such professionalism. I would recommend them to anybody that is involved in a car accident. Thank you Montlick & Associates for being there for me. Thank you.
w sutherland
I'm glad I went with Montlick & associates. Thanks for the help and dedication. I finally got compensated for an auto wreck, and it was needed.
Dana E Brigham
SEE IF YOU QUALIFY
Do you have a case?

SEE IF YOU QUALIFY
Do you have a case?

You Focus On Healing. We'll Focus on Winning.
We Care, a Billion Times Over.
We know people tend to downplay the severity of slip, trip and fall injuries. Not us. We take your pain seriously, and we're here to help fight for the compensation you deserve.
We Protect You from Powerful Insurance Companies.
Insurance companies increase their profits by minimizing payouts. With a team of lawyers that know every loophole there is, they're impossible to take on alone. Montlick knows how to take on the big insurance companies–and win.
Wish You Had a Lawyer in The Family? Now You Do.®
We work tirelessly to prove liability
We put you first, always
We have recovered cumulative billions for our clients
We take on huge corporations, and win
Slip Trip and Fall Injury Attorneys in Atlanta
It's More Than a Slip-and-Fall Case. It's Your Life.
One second, you're going about your daily routine, strolling through a parking lot, apartment building, or grocery store. A millisecond later, you're on the floor suffering from extreme pain, shock, and confusion. Questions run through your mind: What happened? How will this impact my life? Do I have to go to the hospital? Can I afford medical care?
We all know that embarrassing feeling of falling or tripping over our feet. Most of the time, a trip or slip is a minor event that leads to a skinned knee or some bruises–nothing too serious. It's easy to forget that everyday slips and falls lead to severe injuries in the United States. In fact, over one million hospital visits result from slip and fall injuries annually. Sometimes a slip and fall is a freak accident with no obvious instigator. However, when a slip and fall happens due to a hazardous condition on someone's property, the injured can take legal action to recover compensation.
Atlanta Slip and Fall Accident Injury Lawyers
Who Is Liable: Understanding Duty of Care Owed By Property Owners
At a Glance
Types of Visitors
〉Invitee (business patron)
〉Licensee (social guests)
〉Trespasser (without permission)
Premises liability law imposes varying degrees of responsibility on property owners to make their property safe or warn of hazards on the property based on a number of factors, including the relationship between the parties, the visitor's purpose, the type of hazard and other factors.
In some situations, the property owner has an obligation to conduct reasonable inspections of the property in other situations no such obligation applies. The issues involved in slip and fall cases require intensive factual analysis so it is important to work with an experienced Atlanta slip and fall attorney. Montlick's Atlanta slip and fall attorneys have been representing those injured in falls throughout Georgia since we were founded in 1984. An important inquiry in determining the amount of care owed by an Atlanta property owner involves a determination of the purpose for one's visit to the property of another.
Invitee: When a customer enters a store or restaurant, the law classifies them as an invitee, which means essentially that they are present for the mutual benefit of both the business and the patron. This characterization means that a business owner has an obligation to keep the premises reasonably safe from dangerous conditions including a foreign substance like spilled food, detergent, soda, water or a flaw in the flooring like a cracked tile. Invitees may include members of public service organizations attending meetings, contractors doing work on the premises, customers seeking to purchase products and services or other similar mutually beneficial relationships. Invitees are entitled to the highest standard of protection under the law. This duty includes conducting reasonable inspections and maintenance to discover and make safe hazards on the premises.
Licensee: A licensee is essentially a social guest, such as a friend who visits a neighbor. A door-to-door solicitor would also typically be considered a licensee. Property owners owe an intermediate duty of care to protect licensees who come on their property not to expose them wantonly and recklessly to non-obvious perils.
Trespassers/Attractive Nuisance: Those who enter your property for their own purpose and without express or implied permission generally are owed the lowest duty of care. A property owner only has an obligation not to wantonly and recklessly injure a trespasser. This essentially means that you have a legal obligation not to set traps designed to injure trespassers. There is one significant exception to the general rule that property owners do not owe a significant duty of care to trespassers, which applies to children who trespass. The attractive nuisance doctrine imposes a duty on property owners similar to that owed to invitees to protect children from artificial (man-made) hazards that are likely to attract child trespassers. The rationale behind this exception is that children may lack the experience and judgment to fully appreciate the risk posed by certain types of hazards. The classic example of an attractive nuisance is a swimming pool.
Let Montlick Handle It
Don't leave your claim up to chance–choose The Powerhouse Firm that Puts You First®
Free Case Review
Evidence is Essential for Slip & Fall Injury Claims
Insurance companies for grocery stores and other businesses often defend slip and fall cases by claiming that the accident victim is responsible for his/her own injuries. The open and obvious doctrine is a defense used in many slip and fall cases, which essentially provides that when a visitor is on the property of another the visitor has an obligation to avoid hazards that are readily apparent. If you are shopping in Costco and a large pallet of merchandise is in the middle of the aisle, the insurance company will argue that the hazard was so obvious you had an obligation to avoid tripping over it.
Successful slip and fall cases require a careful analysis of the factual circumstance of a fall. Our experienced Atlanta slip and fall attorneys at Montlick may analyze the following types of evidence:
Store accident report
Video surveillance footage
Warnings or barriers
Visual inspection of the accident location
Witness reports regarding the incident and duration that hazard was present
Adequacy of lighting
Past reports of accidents from the same hazard
We're Here to Help
No matter where you are located our attorneys are just a phone call away, and we will even come to you. Call us 24 hours a day/7 days a week for your Free Consultation.
Contact Montlick Now
The Fall Was Partially My Fault. Can I Still Recover Compensation?
Slip and fall cases can be complex. Maybe a slippery floor was the primary cause of the accident, but you were rushing and running and that was why you did not notice the state of the floor. Even further, your speed contributed to the severity of your injuries.
Fortunately, in Georgia, if you were part of the cause of your own injuries, you can still recover compensation as long as a court finds you to be less than 50% at fault. This is because Georgia practices a modified form of what is called "comparative negligence." Under the modified comparative negligence doctrine, an injured person who is 20% responsible for his or her injuries can still collect 80% of the damages. In a claim worth $100,000, this would mean you could collect $80,000 from the property owner. However, if you are 50% or more liable for your own injury, you cannot collect anything under Georgia law.
Your Questions Answered
Atlanta Slip-and-Fall FAQs
Your Atlanta Slip-and-Fall Accident Injury Attorney
Proudly Serving Atlanta and Beyond: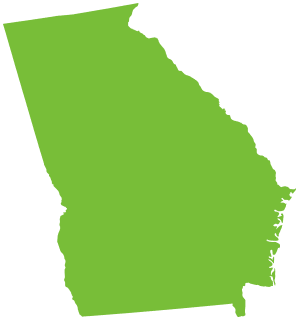 Decatur (30030, 30032, 30033
East Point (30344, 30364)
College Park (30337, 30349)
Hapeville (30354)
Forest Park (30297, 30298)
Riverdale (30274, 30296)
Avondale Estates (30002)
North Decatur (30030)
Druid Hills (30307)
Conley (30288)
Panthersville (30034)
Gresham Park (30316)
Candler-McAfee (30032)
Belvedere Park (30032)
Lake City (30260)
Premises Liability Nationwide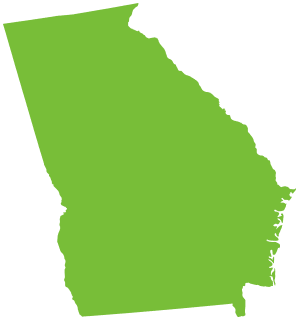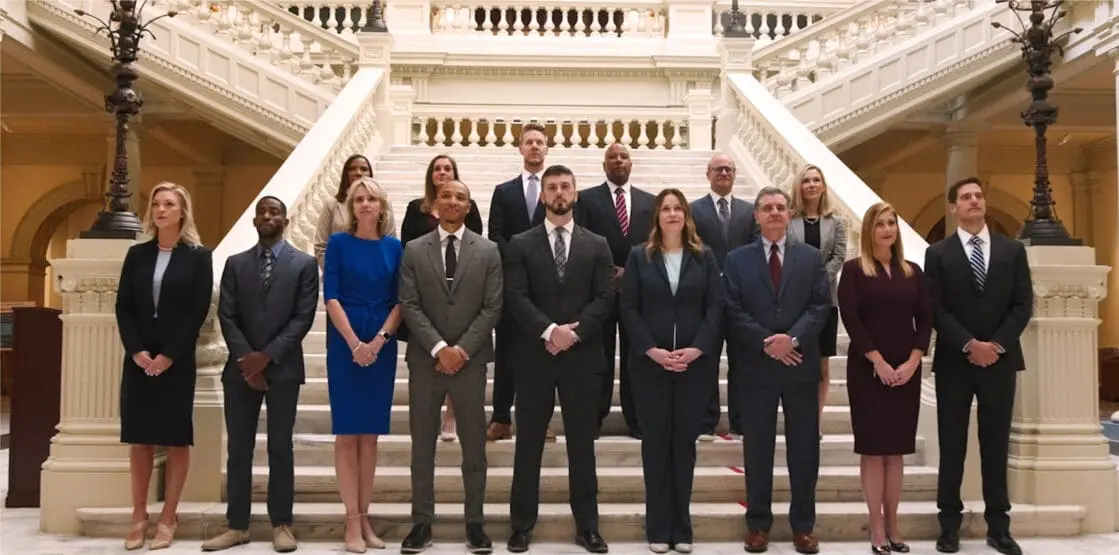 Because we can't stop accidents from happening, we do what we can to help minimize their long-term impact. We put more money in your pocket, where it belongs.