Uninsured Motorist Lawyers Serving Columbus, Georgia
It's More Than a Case, It's Your Life
You've been injured by the carelessness of another driver. You're already in pain and worried about medical bills piling up…then you discover the driver responsible is uninsured. Before you panic, call Montlick.
When you experience the negligence of an uninsured driver, you often face a range of physical, emotional, and financial challenges. Our attorneys have the experience and knowledge necessary to successfully handle your case and get you the maximum money available to you.
A Reputation You Can Rely On
There's a reason Montlick is known as the Georgia personal injury lawyers with integrity. For 39 years, we've raised the bar for ethical legal practices in the state, all while fighting and winning for clients. We've helped your neighbors get the money they deserved, let us help you, too.
Montlick & Associates is the best Law Firm. My experience with this Firm is so amazing!Expertise in an automobile accident. They handle my case with such professionalism. I would recommend them to anybody that is involved in a car accident. Thank you Montlick & Associates for being there for me. Thank you.
I'm glad I went with Montlick & associates. Thanks for the help and dedication. I finally got compensated for an auto wreck, and it was needed.
SEE IF YOU QUALIFY
Do you have a case?
When you or a loved one has been injured by an uninsured or under-insured motorist, you'll need all the help you can get. That's where Montlick comes in.

SEE IF YOU QUALIFY
Do you have a case?

Looking Out for Columbus for 39 years
Experience makes a difference
Since 1984, Montlick has recovered billions of dollars on behalf of our personal injury clients. We fight hard for each person and family that we represent to maximize the value of their cases.
Committed to your recovery
One of our highly-skilled attorneys will examine your case at NO CHARGE for your initial consultation. We know how to navigate the complicated legal and insurance systems to get you the maximum money possible for your case.
Your Montlick Attorney Will Be:
Skilled
Passionate
Motivated
Empathetic
Holding negligent drivers accountable in Columbus
Driving Uninsured Happens More Than You Think
According to the American Association of Motor Vehicle Administrators, 82% of uninsured drivers cannot afford insurance. So what happens when one of those drivers injures you or your loved one?
Pursuing compensation
There are multiple strategies our attorneys may use when seeking compensation on your behalf. When referring to "uninsured" drivers, we also include "underinsured" drivers or those who are insured at the legal minimum amount. When a driver doesn't have enough coverage to fairly accommodate the victims, Montlick investigates other methods of compensation. Methods could include:
A claim on your own insurance policy's uninsured/underinsured motorist coverage

Other insurance policies that could also cover the accident

A court order instructing the other driver to pay you directly

A lien on the other driver's house, car, or other property will remain until you're paid

What you can do to protect yourself before an accident
Our attorneys highly recommend adding UMI (uninsured/underinsured motorist coverage) and/or Medical Payments Coverage (MedPay) to your own car insurance policy. In the event you're hurt by an uninsured driver, or even injured in a hit-and-run accident, this additional coverage could significantly impact your recovery.
What You Need to Know About Hit-and-Run Crashes
Don't Wait - Call Montlick
No matter where you are located our attorneys are just a phone call away, and we will even come to you. Call us 24 hours day/7 days a week for your Free Consultation at 1-800-LAW-NEED
Contact Us
While the criminal prosecution of a hit-and-run driver who hurt you might provide some relief for the victims, the civil justice system provides the primary venue for compensation. A personal injury or wrongful death lawsuit against a driver who fails to remain at the scene of an accident might merit compensation for:
Property loss
Pain and suffering
Medical expenses
Lost wages
Diminished earning capacity
Loss of consortium
Punitive damages
What if the at-fault driver leaves and can't be located?
Montlick Fights For You
Our Columbus drunk driving accident attorneys at Montlick provide high-quality representation and fight hard to obtain the fullest compensation for our clients.
Contact Us
Although evidence gathered from the law enforcement investigation, witness observations, surveillance cameras, and other sources might facilitate a lawsuit against the at-fault party, many hit and run drivers are never located. We'll explore the potential liability of third parties that might share fault for causing crash-related injuries. Potential third party defendants include:
Drivers of a vehicle not directly involved in the impact
Companies that manufacture cars, vehicle parts, and auto systems
Car owners who lend their vehicles to drivers they should know have poor driving records
Businesses that employ drivers involved in crashes within the scope of their employment
If no responsible third party exists, hit and run victims still might have a right to pursue a claim if they have uninsured motorist/underinsured motorist coverage.
Knowing what to do after an accident
Montlick Can Help
When you or a loved one has been injured by a reckless, uninsured driver, we're here for you.
Free Consultation
The laws of Georgia require a driver involved in a collision that causes injury or a fatality to remain at or near the accident scene. The parties must exchange:
Contact information
Vehicle registration numbers
Driver's license information if requested by the other driver or an occupant of either vehicle
Motorists who disregard their legal duties by failing to remain at the accident site can face criminal prosecution. The consequences of a misdemeanor conviction of hit and run can result in:
A fine up to $1000
A maximum one-year term in jail
The potential loss or limitation of driving privileges
Imprisonment of one to five years if charged with felony hit and run
Frequently Asked Questions
Get Answers When You Need Them
Serving Columbus, GA and More
Providing Representation in the Following Areas: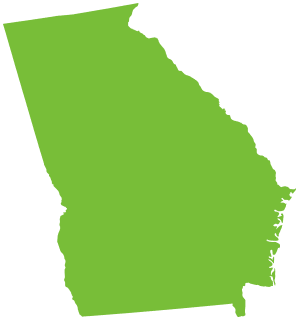 Phenix City, AL (36867, 36868, 36869)
Fort Benning, GA (31905)
Fortson, GA (31808)
Midland, GA (31820)
Cataula, GA (31804)
Upatoi, GA (31829)
Waverly Hall, GA (31831)
Smiths Station, AL (36877)
Ellerslie, GA (31807)
Hamilton, GA (31811)
Salem, AL (36874)
Pine Mountain, GA (31822)
Cusseta, GA (31805)
Fort Mitchell, AL (36856)
Shiloh, GA (31826)
National Auto Accident Attorney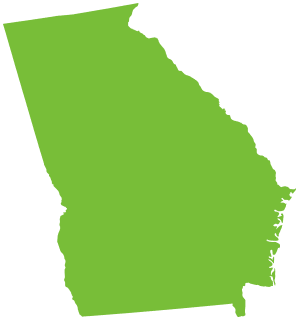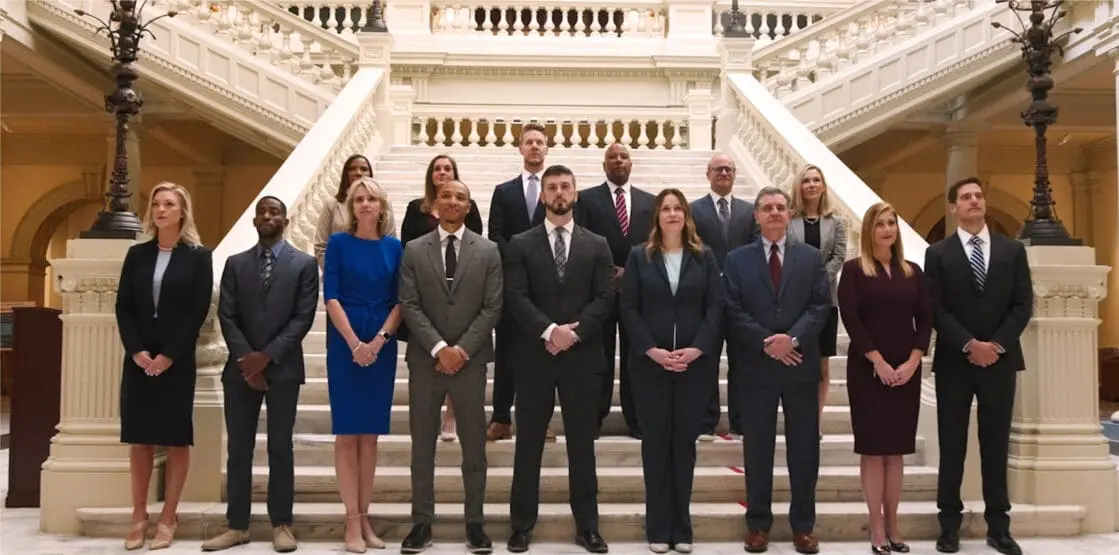 Because we can't stop accidents from happening, we do what we can to help minimize their long-term impact. We put more money in your pocket, where it belongs.