Pedestrian Accident Injury Lawyers in Atlanta
Get Justice for Your Injury
A collision between a pedestrian and a motor vehicle is rarely a minor accident. After such an injury, you can't afford a costly mistake. That's why Montlick is the right call.
Anyone who regularly walks or jogs through the streets of the greater Atlanta area knows how frequently pedestrians are confronted with distracted drivers or speeding motorists who disregard basic traffic safety laws.  After a pedestrian accident, you need an experienced advocate who can take charge of your case and provide the support you need to move forward. Montlick is there for you during life's most challenging moments.
A Winning Reputation
Our Atlanta pedestrian accident attorneys have been fighting for injured people like you for 39 years. We are fierce advocates and we know what it takes to win® these complex cases. Our lawyers have won billions of dollars for our clients–thats why Georgians choose Montlick again and again to fight hard and win for them. See how we can help you, too.
They kept in touch with me about every aspect of my case. I knew they were working for my benefit.
The staff are courtesy and the attorneys work hard on your behalf. In addition, they keep you abreast of the status of your case.
I had the pleasure of working with Attorney Scott Patterson who truly went above and beyond for my case. He's so amazing! His expertise and dedication were evident throughout the process, and I couldn't be happier with the outcome. Thanks to the hard work and patience put into my case. I received a fantastic and fair settlement that exceeded my expectations. Furthermore, his assistant, Sarah Duncan, played an integral role in the success of my case. Her professionalism and support were outstanding. She consistently demonstrated a genuine concern for my needs and was always there to provide assistance whenever I needed it.Overall, I am incredibly grateful for the outstanding service provided by Attorney Scott Patterson and team. I wholeheartedly recommend Montlick & Associates law firm to anyone in need of legal representation. Thank you so much!
Hey everyone alyssa is the best lawyer I have ever had. She works fast and has everything organized. If you are having trouble looking for a lawyer no problem call Alyssa Martin she's the best!!!!
Attorney Scott Patterson was outstanding in getting us compensated for an injury to our 3 yr old. Other attorneys probably wouldn't have bothered with our case but he took a chance and worked his butt off which led to us receiving a settlement. Very pleased!Walter
On November 30, 2022 I experienced the worst injury that I have ever experienced at fault not my own, while on a quick out of town trip. Not only was I severely burned at an establishment, but I was denied representation by several firms where my incident happened. Unbeknownst to me just because an incident happens in a certain state doesn't mean you have to obtain representation there, which is how I had a turn around in defeat. Not only did Montlick & Associates instantly take my case, Ellen Forrester provided candor from the start on the pros, cons, and how she could deliver her services with the goal of fighting for me as her client being one that was truly heartfelt. From constant check ins from Dayna Clark (Ellen's Senior Legal Assistant), to pertinent information delivered directly from Ellen, I felt the utmost service with care was provided. Ellen was diligent in getting the best results no matter the fight. In the end I had a successful outcome and hopefully raised enough awareness for an incident this traumatic not to happen to anyone else. I Thank Ellen & Dayna for all their hard work and would recommend more stars if I could based on their client care alone.
I would like to thank Mike Bish, MacKenzie Lisa's, and David Rubin for handling and litigate my case. They were very professional and helpful making sure that if I didn't have any issues with my workers comp claim. I will recommend Montlick & Associates to anyone that needs help. They keep communication open and have all the right people in place to answer all my questions and very knowledgeable of what steps to take when injured.
I hired Mrs. Forrester for my case last year in May and they got me settled for more money than I ever thought!!! Very professional and prompt with call backs my overall experience with them was amazing!! Mrs. Foresster and Ms. Julie Vaughn was the sweetest and most hard working lawyers there is I have already referred them to my sister and will continue to recommend them to all my friends and family!!
Spectacular Service! Attorney Glosser and Gia worked countless hours on my case. Very pleased with the outcome!
Thank you Jason and Kalana for working on my son's case. No one else would take this case because it was so difficult and you guys worked hard on making sure that he got his settlement. I wish I could give you guys a hundred Stars because that's how amazing you are thanks again.
I came to Montlick because of a minor accident I had on slingshot. Nothing is too big or too small for this law firm. I must say. It has been a pleasure working with Sarah and her asst Christopher. They were very professorial. And got right on the case. They always kept me informed every step of the way. Very satisfied customer! Thx again! 😊
Definitely the best! They worked hard for me and I really appreciate them.
This is from Terri Dodd a friend of mine and client of Motlick and Associates. She would like to express her sincere appreciation to Scott Patterson and his team for their remarkable work on her personal injury case. They have given 100% attention to her needs and concerns, and their work has been exemplary. She and I both highly recommend anyone and everyone searching for legal assistance to contact Montlick and Associates.
Montlick & Associates, Attorneys are outstanding. When a hit a run driver rear-ended my car, I called the law firm, and they worked on my case from the beginning to the end. I am very pleased with their service and I highly recommend them if you have legal matters.
Best attorney I've worked with
I am so happy with the results that Jason got for my case. All other practices wouldn't take my case but not Jason. He knew I had a bad fall and injury. He and Esmerelda worked so hard and informed me of every detail immediately. I highly recommend their services. If I ever need an accident attorney, I will not hesitate to call Jason. Thank you and I hope you enjoyed the goodies I baked for you. I will forever be grateful for the settlement you got for me.
Excellent as always. This is the second case that has been worked out for me. Ellen Forrester and Dayna Clark have always gone above and beyond. Thank you so much.
Awesome people to work would recommend them to anyone who needed an attorney
I worked with Scott Patterson and he was great! His sense of urgency and attentiveness made me feel valued as a client!
My grandson was in a bad accident on August 5 and MONTLICK & Associates was the lawyer ever for him we would like the good work they've done
Lamar Bridges worked with Nathan Kratzert and he really cared about me as a person. His patience and time is a win win for anyone need their help.
Attorney Lynn Walker and her team are amazing . They are hard working, reliable, and very professional.
SEE IF YOU QUALIFY
Do you have a case?

SEE IF YOU QUALIFY
Do you have a case?

Make Your First Call the Right Call.™ Make It Montlick.
Billions of dollars won
At Montlick, our goal is to put the most money possible in your pocket, where it belongs. With billions of dollars won for our clients, our attorneys know what it takes to win. Find out what we can do for you.
We communicate compassionately and frequently
Our legal teams promptly return phone calls, answer your questions, and keep you informed on the status of your case. We understand it's not just a case–it's your life.
Our commitment to you includes:
Treating your case as if it were our own
Promptly returning emails and phone calls
Always treating you with dignity and respect
Being there for you when you need us most
Atlanta Pedestrian Accident Injury Attorneys 
We'll Focus on Winning So You Can Focus on Healing
Atlanta is a bustling, unique city. With a population of nearly 500,000 people, Atlanta has continued to shape culture through its history, enterprise, and music.
One of the most populous cities in the U.S., walking is a common way to get around for tourists and locals alike. Unfortunately, the abundance of pedestrians means the likelihood of hit-by-car accidents rises. The aftermath of a pedestrian accident in Atlanta can be physically, emotionally and financially overwhelming. Navigating insurance claims, legal matters, and the physical recovery associated with your accident is added stress on top of the trauma of the accident itself. You don't have to face this alone. We deal with the insurance companies while you focus on your recovery.
Atlanta Pedestrian Injury Lawsuit Attorneys
What You Need To Know About Pedestrian Accidents in Atlanta
When pedestrians must walk in close proximity to motor vehicles, the risk of serious injury caused by driver error, distraction or indifference is substantial. When Atlanta urban planners fail to take adequate steps to provide barriers that separate pedestrians from motorists, the probability of a pedestrian accident on Atlanta streets and roadways increases dramatically. Atlanta has been rated among the most dangerous cities for pedestrians in the U.S., and Atlanta motor vehicles strike an average of 3 pedestrians per day. In a recent study of major metros, Atlanta was ranked as the 11th most dangerous city for pedestrians. When you or someone you love is injured while walking or jogging in Atlanta or surrounding suburban cities, an unsafe driver that strikes a pedestrian and/or the city that fails to develop or maintain a safe roadway may be liable for any resulting injuries. Our Atlanta pedestrian accident attorneys have been helping accident victims since 1984. Call today to find out how we can help you too.
Staggering Statistics
According to National Highway Traffic Safety Administration (NHTSA) data, 40% of pedestrian injuries resulted from contact with the vehicle, 32% from contact with the ground and 26% from contact with unknown objects.
Get Help
Common Causes of Pedestrian Accidents
Many innocent pedestrians are injured by the careless and inattentive actions of drivers of cars, trucks and SUVs. While no two pedestrian accidents are exactly alike, some of the most common causes of hit-by-car accidents include:
Distracted Drivers: Many drivers are inattentive and pre-occupied with such activities as using mobile phones to call and text, reading documents and newspapers, applying makeup or other tasks that result in drivers devoting less than their full attention to the road.
Excessive Speed: Drivers who violate the speed limit or drive too fast for heavy traffic or adverse weather conditions cause many pedestrian accidents. A vehicle that is moving at a high rate of speed exponentially increases the likelihood of a pedestrian accident resulting in serious fatalities. At 20 miles per hour, there is only a 10% chance that a pedestrian will be killed in a collision. At 40 miles per hour, the likelihood that a pedestrian will be killed increases to 90%.
Failure to Obey Traffic Signals: Intersections can be very dangerous for pedestrians who must enter the roadway. Drivers who are rushing or not paying attention can run stop signs or red lights and collide with pedestrians crossing the street in a crosswalk. Almost 24% of pedestrian accidents occur at intersections.
Poorly Designed Roadways: A governmental entity may be partially liable for a pedestrian accident resulting from poor roadway design or maintenance. Common examples of roadway design or maintenance issues that may contribute to a pedestrian accident include a lack of traffic signals, overhanging trees and vegetation reducing visibility, unsafe pedestrian crossings, school district negligence, inadequate warning signs and lax enforcement of traffic laws.
Failure to Check Behind Vehicle: Nearly half of all pedestrian accidents involving children ages 1 to 4 occur when a vehicle is backing up in the driveway. Approximately 50 children are injured or killed every week as a result of vehicles backing up.
Drunk Drivers: Drivers who are impaired by drugs or alcohol have slower response time and decreased judgment and decision-making skills. This means they often do not respond quickly to pedestrians crossing the roadway.
Failure to Watch for Children: Many children are hurt in pedestrian accidents with vehicles that do not obey slower speed limits in school zones or heed flashing red lights on school buses.
Types of Injuries Common in Pedestrian Accidents
Committed to Fighting for Your Justice
Our Atlanta pedestrian accident attorneys fight to maximize the money in your pocket while minimizing your stress.
Contact Montlick Now
Sadly, pedestrian accidents often result in catastrophic injuries or wrongful death. The human body just cannot withstand being struck by a 3,000 to 5,000 pound car, or an 80,000 pound tractor trailer. Unfortunately, the serious nature of a pedestrian accident typically means that the types of injuries suffered in a pedestrian accident often involve substantial medical costs, painful and extensive rehabilitative therapy and lifelong medical care. Pedestrians' head, legs, and arms are the most vulnerable in an accident. Pedestrians often endure extreme bodily injuries including the following:
Broken bones
Herniated discs
Spinal cord injuries
Paraplegia
Quadriplegia
Traumatic brain injuries
Head and neck injuries
Internal organ damage
Coma
Frequently Asked Questions
Answering All Your Questions
Your National Pedestrian Accident Attorneys
Proudly Serving Atlanta and Beyond: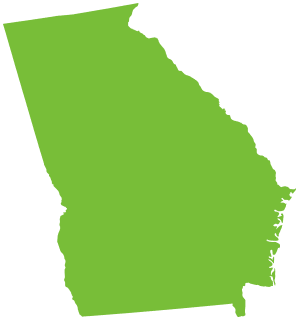 Decatur (30035, 30036, 30037)
East Point (30344, 30364)
College Park (30337, 30349)
Hapeville (30354)
Forest Park (30297, 30298)
Riverdale (30274, 30296)
Avondale Estates (30002)
North Decatur (30030)
Druid Hills (30307)
Conley (30288)
Panthersville (30034)
Gresham Park (30316)
Candler-McAfee (30032)
Belvedere Park (30032)
Lake City (30260)
National Pedestrian Accident Attorney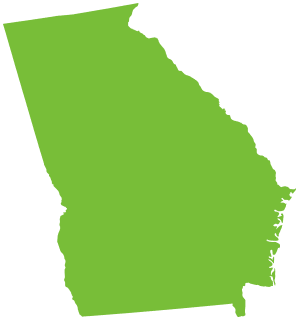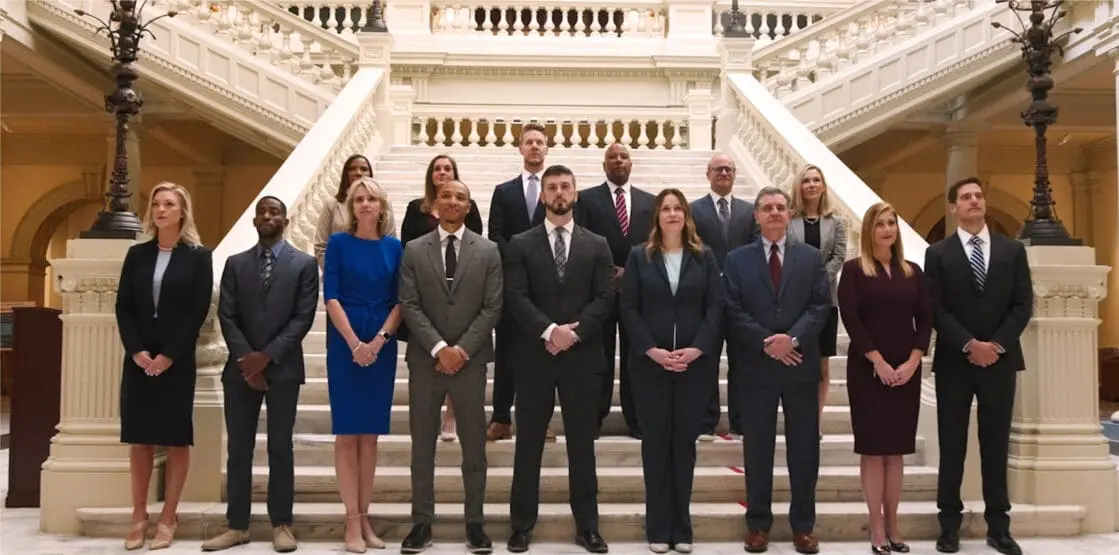 Because we can't stop accidents from happening, we do what we can to help minimize their long-term impact. We put more money in your pocket, where it belongs.