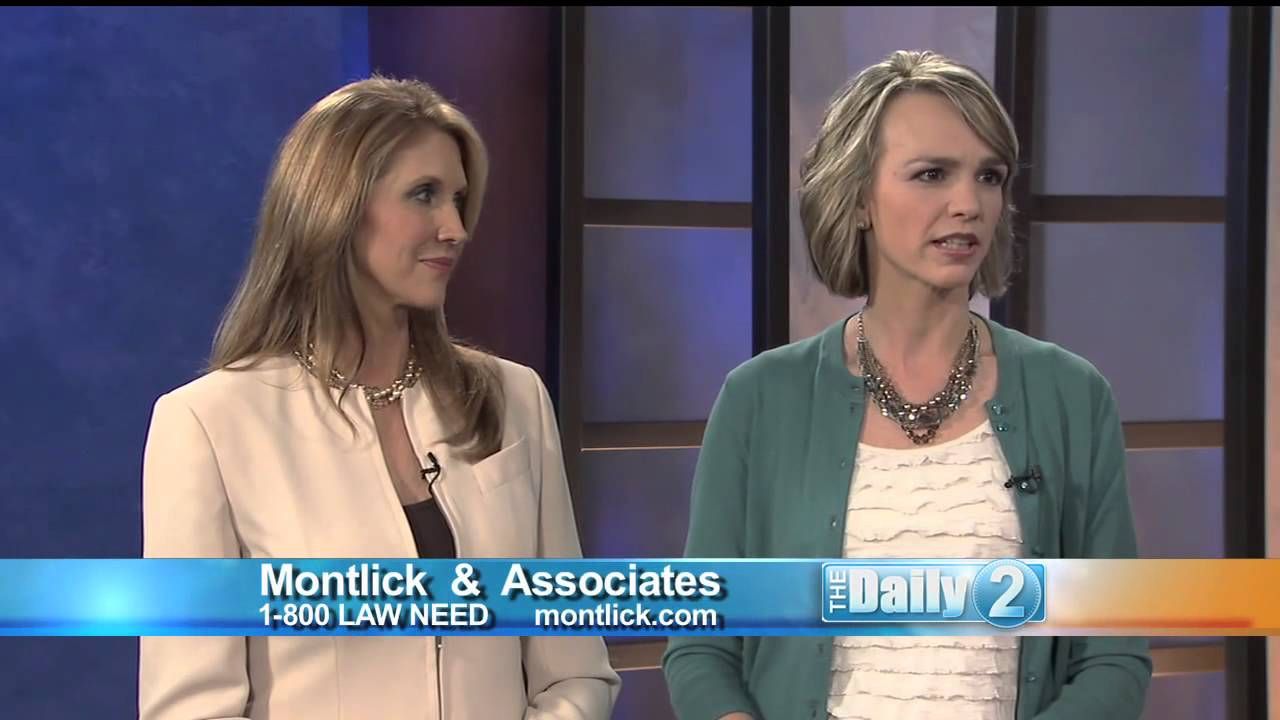 Montlick Actively Supports Passage of Hands-Free Georgia Law.
From the start of the year-long effort to make Georgia hands-free, Montlick was there, working closely with state leaders, law makers, advocates and family members who have lost a loved one to a distracted driver.
About The Law
Why were we there?
Because every day we see the devastating effects that distracted drivers cause others. 1,549 people died on our roads in 2017. A slight drop from the 1,561 fatalities in 2016, but still too many. We have a duty to do what we can to reverse this dangerous trend.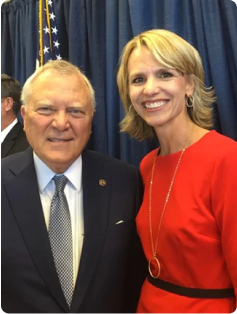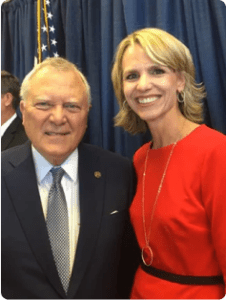 How were we involved?
In 2017 the Georgia General Assembly created a House Study Committee on Distracted Driving to work on the issue and to identify solutions. Jenny Harty, Montlick's iRideSafe® and Community Relations Director testified before the house study committee about the need for stronger legislation in Georgia, after sharing her family's personal crash story. Jenny has been a strong advocate for highway safety since her crusade in 2003 to get stricter child passenger safety laws in the state. Regarding the firm's drive to get HB 673 passed, Jenny says "Georgia has seen an increase in rear end and single car crashes and all of these are a clear indication of driver distraction. We need strong, enforceable laws to change driver behavior, and affect a culture change. Georgia must get on the road to zero fatalities."
Montlick Founder & CEO David Montlick agrees about the goal of seeing fewer injuries and fatalities. "We are deeply grateful to Rep John Carson, the author of the Hands-Free Georgia Act, for his determination and leadership in the pursuit of this life-saving legislation. Because of his perseverance, and the overwhelming support from the public and the Georgia General Assembly, Georgia's roads are safer for motorists, pedestrians and cyclists. We know that lives will be saved, and that's why we'll be out there helping to raise awareness about the new law."
Effective July 1, 2018 Drivers are allowed to:
Use their phone for voice communication on a hands-free basis;
Touch their phone for dialing, receiving or ending a call as long as the driver is not holding or supporting the phone;
Use their phone for GPS navigation apps;
Use voice-to-text technology.
It is important to note that music streaming apps i.e. Pandora, Spotify can be used provided the driver activates and programs them when they are legally parked. Drivers cannot touch their phones to do anything to their music apps when they are driving on the road. Music streaming apps that include video also are not allowed since drivers cannot watch videos when on the road. Drivers can listen to and program music streaming apps that are connected to and controlled through their vehicle's radio.
Effective July 1, 2018 Drivers are NOT allowed to:
Physically hold or support a wireless telecommunications device (i.e. mobile phone) or a stand-alone electronic device (i.e. iPad, iPod, Kindle, etc.) with any part of the body;

Exceptions would be made for an earpiece, headphone device or telecommunications device worn on a wrist (i.e. smart watch).

Write, send or read any text-based communication, including but not limited to instant message, e-mail or internet data;

Exceptions would be allowed for voice-to-text technology.

Watch a video or movie on a wireless telecommunications device or stand-alone electronic device;
Record or broadcast a video on a wireless telecommunications device or stand-alone electronic device;

This would not apply to devices used for the sole purpose of continuously recording or broadcasting video within or outside of the motor vehicle (i.e. dash cams).
Hands-Free Georgia Law takes effect July 1, 2018.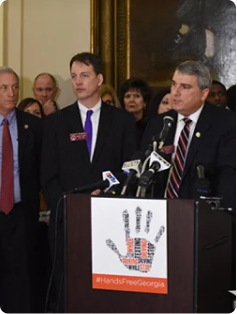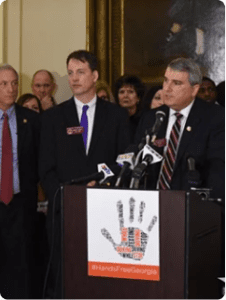 Montlick's State-Wide Outdoor Media Campaign for a Hands-Free Georgia
We were there from the start helping to make Georgia a Hands-Free state. Our efforts included a state wide outdoor media campaign which began during the 2018 legislation session. Our initial design included a message to 'STOP Distracted Driving – Pass House Bill 673', which ultimately became known as the Hands-Free Georgia Act. In June we launched our 'Countdown to Georgia Goes Hands-Free' campaign to help educate and alert drivers to be prepared to go Hands-Free when the law takes effect. On July 1, 2018 we proudly announced throughout the state that 'Georgia is Now Hands-Free'.


Where Compassion
Always Wins
At Montlick, we have a longstanding history of giving back to the community. With over 20 public service programs, we can reach more than our client list, building relationships and improving lives in our surrounding communities.
Our Community Programs
Legal tips, insights, and expertise–created for you
Helpful information for injury victims about their legal rights and remedies.
See All Posts