Join Montlick as we Honor our Nation's Veterans!
Montlick Injury Attorneys is so proud and thankful for their heroism in protecting and serving our country in times of war and peace. We remain grateful for all the sacrifices they have made for the freedom that we enjoy each and every day.  As a sign of our appreciation, Montlick & Associates is airing the following television tribute and outdoor message across the state of Georgia.

Montlick and Associates Named 2011 Most Patriotic Business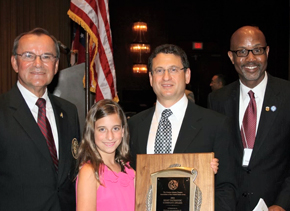 On April 29, 2011 the Greater Atlanta Chapter of the Association of the United States Army recognized Montlick and Associates as the recipient of the 2011 Most Patriotic Business Award.
"You cannot ignore the many acts of service to Soldiers and military families that Montlick and Associates has provided over the years," said President and Colonel (Retired) Charles Guta. "Patriotic media messages, direct awards of vacation relief to military families, and legal support to our Veterans; Montlick and Associates has made the military an integral part of their corporate responsibility program and we must recognize that fact positively."
"No business has ever done more for the troops in Georgia than Montlick and Associates," said Dr. Duane Williams, First Vice President of the Association.
"At Montlick and Associates, our Tribute to the Troops programs are all about honoring the military, and expressing our gratitude to the troops and their families for the enormous sacrifices they make to protect our freedom," said Founder and CEO David Montlick. "My team and I are very grateful for this award. To all our service men and women – You are true heroes. We Salute you. We Thank You."
The Most Deserving Military Family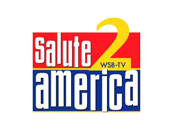 We sponsored "The Most Deserving Military Family" Contest to send a Georgia military family on a trip to the winner's choice of Continental U.S. destinations. The WSB news team selected 5 finalists, and from June 30th to July 13th, the public will select the winner by voting online. We also partnered with the station to broadcast a number of special Fourth of July military greetings from Georgia servicemen and to sponsor "Salute 2 America at Centennial Olympic Park".
See the Most Deserving Families
Honoring America's Heroes on 9/11
To honor America's Heroes, Montlick and Associates has created this special tribute that will be televised throughout Georgia on September 11th.

Supporting our Fallen Heros
At Montlick and Associates, our hearts and deepest appreciation go out to all of Georgia's Fallen Heroes. To help remember our Fallen Heroes on Memorial Day, the firm televises special tribute messages and displays outdoor billboards throughout Georgia. We also proudly partner with Run for the Fallen and The Mike Stokely Foundation.
See Past Events
Tributes to Our Troops Throughout the Years
Where Compassion
Always Wins
At Montlick, we have a longstanding history of giving back to the community. With over 20 public service programs, we can reach more than our client list, building relationships and improving lives in our surrounding communities.
Our Community Programs
Legal tips, insights, and expertise–created for you
Helpful information for injury victims about their legal rights and remedies.
See All Posts
Workplace Incidents
Atlanta Fire Engine Accident Highlights the Dangers Faced by Firefighters
Recently, a fire engine accident in Atlanta seriously injured one brave firefighter. The fire engine was traveling with four firefighters inside. The driver suddenly left the roadway and struck a tree. The impact was so strong that it crumpled the cab and injured all four firefighters aboard. The most severely injured individual landed in the intensive care unit where he is still fighting to recover fully from his extensive injuries.