2017-2018 Montlick Athlete Of The Week Award
---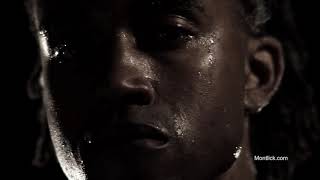 We Know What it Takes to Win
Athletes of The Year
Montlick & Associates, Attorneys at Law is proud to continue and expand its partnership with WSB-TV. We will honor and recognize male and female athletes in all high school sports throughout the entire school year with the Montlick Athlete of the Week Award. Each week a new student athlete will be featured on WSB-TV's Sports Zone program on Channel 2 in Atlanta.
At the end of the spring semester the community will vote for one male and female student athlete and the WSB-TV news team will select the winners from the athletes receiving the highest votes. The students will be named the Montlick Athlete of the Year, and their school will receive a $5,000 donation from Montlick & Associates in their honor.
We invite you to visit us weekly from mid-September through May to learn about each of the amazing student athletes who have earned the Montlick Athlete of the Week Award. Be sure to come back in the spring to vote for your favorite athlete.
We wish all the student athletes a fun, successful and healthy season!
---
2017-2018 Montlick Athletes of the Week