False Arrest or Imprisonment Attorneys in Atlanta
---
Our Firm Serves All of Georgia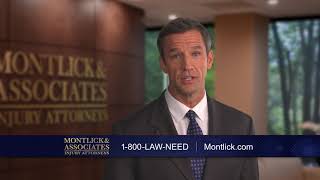 False Imprisonment/Arrest? Don't Settle For Less Than You Deserve
You visit a Georgia department store to buy clothes for your child. You purchase a pair of pants but notice a shirt that you think may match while you are leaving the store. You pull the pants out of your shopping bag and look at them next to the shirt but decide they do not match and walk out the front door of the department store. Suddenly, you are stopped by store loss prevention agents who refuse to allow you to leave or to call the police. The department store loss security agents handcuff you and march you through the store to a detention room in the back. You are detained, searched, handcuffed and interrogated.
This may sound like an embarrassing and unrealistic scenario, but it is based on a Muskogee County case in which a woman was subject to false imprisonment as she shopped with her terminally ill son. The jury awarded the woman $2.1 million in damages following her embarrassing and anxiety-filled encounter. A person who is wrongfully detained or subject to unreasonable force by an overzealous loss prevention agent, store security guard or store manager may seek damages for any injuries and emotional distress.
If you or someone you love has been subject to false imprisonment by an overzealous manager, security guard or loss prevention agent in a Georgia business, such as a department store, private club or other business, you may be entitled to compensation. At Montlick and Associates, Attorneys at Law, our Atlanta personal injury lawyers have been representing people who sustain personal injuries, including victims of false imprisonment, throughout Georgia for over 39 years. We strive to provide the highest quality legal representation and to obtain the best results for our clients, as part of our goal to be the best personal injury law firm in Georgia. Our experienced personal injury lawyers will work in your best interest to help you obtain the compensation that you deserve.
False imprisonment essentially amounts to restraining or restricting a person's movement and does not necessarily mean the use of physical force. False imprisonment may arise out of words, gestures or conduct, which create a reasonable fear that force will be used if a person does not comply. This standard may be met if the business employee's conduct or words affect the will of the person threatened, and results in a reasonable fear of personal difficulty or personal injuries. If a store manager positions a plain clothes police officer outside a back office door and interrogates you, this may create a reasonable fear that you are not free to leave without experiencing personal difficulties.
Historically, it was relatively difficult to bring a claim for false imprisonment under Georgia law, but a recent clarification in the law has made it much easier for customers to hold businesses accountable. A customer who is the victim of overly aggressive or over-zealous security guards or loss prevention agents no longer needs to establish that the agent of the business lacked "probable cause" or acted with malice. A court may impose liability on a business for false imprisonment unless the business can establish that a reasonable person would have believed that the customer was shoplifting and that the manner and length of the detention were reasonable.
A store security officer generally must personally observe you taking an item and exiting the store without paying to detain you for shoplifting. These observations may be based on first-hand observations or store surveillance video. However, the security officer may not simply detain you based on how you dress or racial profiling. While a store representative may briefly detain you and inquire about the incident, they may not subject you to prolonged interrogation, restrain you with handcuffs, commit physical battery or berate you with yelling and screaming.
Most of the time that a security guard or loss prevention agent detains you, he or she will not have sufficient evidence to have you arrested. After all, why not simply call the police if they have sufficient evidence to have you arrested? They are hoping that because you are intimidated or embarrassed that you will admit that you attempted to shoplift merchandise. If you are verbally assaulted, physically attacked, restrained, subjected to extremely aggressive tactics, or the security guard acts with malice, a court may award punitive damages. Punitive damages are designed to punish particularly inappropriate conduct and to discourage such conduct in the future. It is not uncommon for punitive damages to exceed all other damages in a false imprisonment lawsuit.
If you or someone you love has been subject to false imprisonment caused by the conduct, threats or aggressive conduct of a loss prevention agent or security guard, contact Montlick and Associates to discuss your rights to money damages. We will fight hard to protect your rights and to obtain the best results possible. Our Georgia false arrest/ false imprisonment lawyers are available to assist clients throughout all of Georgia and the Southeast, including but not limited to Albany, Athens, Atlanta, Augusta, Columbus, Gainesville, Macon, Marietta, Rome, Roswell, Savannah, Smyrna, Valdosta, Warner Robins and all smaller cities and rural areas in the state. No matter where you are located our attorneys are just a phone call away, and we will even come to you. Call us 24 hours a day/7 days a week for your Free Consultation at 1-800-LAW-NEED (1-800-529-6333). You can also visit us online at www.montlick.com and use our Free Case Evaluation Form or 24-hour Live Online Chat.
---