See What Our Clients Have to Say
Client happiness is our #1 concern. We are always striving to ensure that our clients are satisfied with the direction of their case, and our reviews speak for themselves.
Our dedication to continuous improvement shows in our results. But you don't have to take our word for it. See what past clients have to say about their experiences below.
Caring for Our Clients is Our Purpose
Montlick Case Results and Settlements*
We Win More than Settlements.
We win the peace-of-mind you need to get your life back.
At Montlick, we believe comprehensive legal representation is a right, not a privilege. That's why we provide our services on a contingency fee basis. You only pay when we win.
More reviews from real Montlick clients
"I rate Montlick & Associates, Attorneys a 10! I called the firm because I needed a really good Georgia truck accident lawyer. They return phone calls, check on clients and keep them well-informed about their case. They are always friendly and courteous, showing care and concern. I feel they have covered everything carefully and professionally. My family has used other auto accident attorneys in Georgia before, and Montlick & Associates is the best!"
"Montlick & Associates are the best Georgia personal injury attorneys. I was represented twice by Montlick & Associates, Attorneys for Atlanta auto accident claims in the past 15 years, and I got the best service possible as well as a very caring and understanding staff to help me through difficult times."
"Montlick & Associates is professional and also warm and caring. I feel like they have my needs at heart. I feel that my cases are being handled very well."
"Your people show that they are concerned, they get in touch with you promptly, they keep me informed of the progress and I thank you so kindly for showing someone cares. Thank you again."
"Very good at listening and taking time to answer all my questions. Didn't make me feel like I was anything less than your most important client. My Montlick & Associates attorney has been very helpful and genuinely concerned about my welfare! I give Montlick & Associates an A++."
"You have done a superior job. You have gone way above and beyond the call of duty, and I just want to let you know that you are one helluva law firm. And your legal assistant is wonderful, too! She has just been great, answering my questions, and all that kind of stuff. And I just want you to know that you've got a great bunch of people working there. And anytime I ever have a problem, I guarantee y'all will have my business. I just want to let you know that you all are top-notch people."
"Every aspect of my case has been handled with great care and concern from my attorney. Don't change anything, stay just the way you are."
"Everyone I talk to at Montlick & Associates when I have a problem listens to me, understands me and treats me with the utmost respect."
"Have really been impressed with your personnel so far and you keep me well informed. If anyone can help you can! I am very impressed with your special programs. I wish more people and companies as well as attorneys would care especially for children and people who are done wrong like myself to make sure that justice is done. Thank you Montlick & Associates!"
"I truly think that Montlick & Associates are one of the best friends to have on my case."
"I was pleased and surprised how quickly things were accomplished."
"When I talk to Montlick & Associates I feel that they are really listening and interested in what I have to say. They are always helpful when I needed answers- and when I didn't understand they took the time to explain things so that I did. Keeps me up to date on everything."
"I really do appreciate the time and effort you guys have done. Thank you very much for a job well done."
"Your services are good, keep up the good work in the community, which we need more of for our children."
"Thank you for working with me, and nice to be working with your firm!"
"Please don't change a thing. Montlick & Associates is great in helping people like me -- thank God for a firm like you all."
"Professionalism. Keeps me informed of the progress in my case."
"Got investigator right out. Got home health care for me. Always keeps me updated."
"So far, Sir, we are pleased with aspects of your handling the case for my daughter, Crystal. God bless you all for a fine job."
"I am very impressed with the way Montlick & Associates keeps me informed with the progress and need to know information regarding my case. Service is very professional."
"Stay the same caring people and you shall stay #1 in my book."
"I appreciate the thoroughness of explaining what is happening with my case."
"I think your firm is doing a very good job."
"I love the way I am always informed of the progress of my case."
"I truly thank you all. You are doing a real good job."
"Your service is very professional. Keep up the good work."
"Attorney and staff receive an A+ for communication."
"I am very pleased with the prompt attention I received after talking with my attorney and I appreciate the correspondence I have received concerning this case."
Legal tips, insights, and expertise–created for you
Helpful information for injury victims about their legal rights and remedies.
See All Posts
Workplace Incidents
Catastrophic Workplace Injuries, Lawsuits and Settlements in Georgia
Catastrophic injuries are some of the most serious injuries that can occur in the workplace. These injuries will often happen suddenly and unexpectedly, but their impact continues for a lifetime. In Georgia, workers who suffer catastrophic injuries while on the job may be eligible to receive long-term or lifetime benefits due to the continuing nature of these injuries. However, catastrophic injury sufferers are often faced with denied or minimized claims because the insurer will fight to avoid a lifetime award of damages.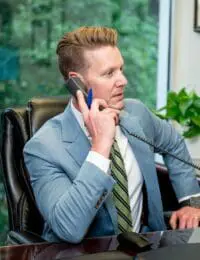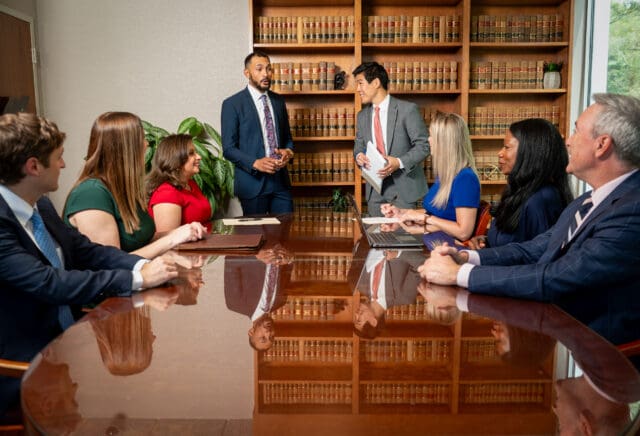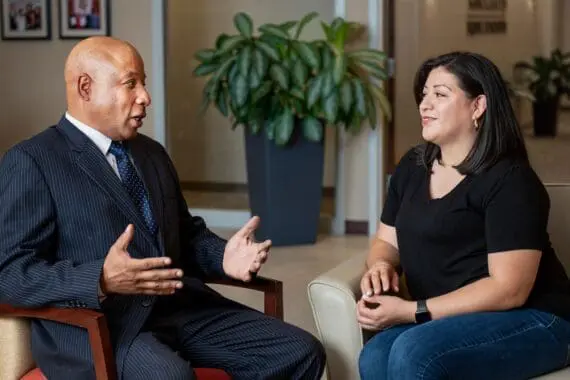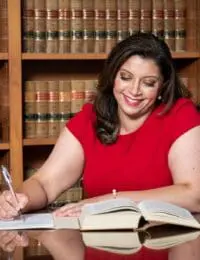 Like No Other Law Firm®
Our Chief Executive Officer, David R. Montlick, knew there had to be a better way to offer compassionate legal counsel to people suffering from injuries and injustice. He founded our firm with two ambitious goals in mind:
To create the most service-oriented personal injury law firm in the country.

To use that success to give back to the community meaningfully.
Even as our firm grows, our founding goals remain the same: we will always empower and improve our community while operating in a manner that allows every client to know and trust their attorney. That's the Montlick way.
Our Community Service Programs