Georgia Post-Traumatic Stress Disorder (PTSD) Attorneys
---
Atlanta Post-Traumatic Stress Disorder (PTSD) Lawyers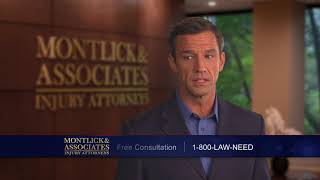 Post-Traumatic Stress Disorder? We Are Here to Help 24/7.
There are as many as three million serious auto accidents annually, resulting in injuries and serious emotional trauma. According to a recent publication of the American Psychological Association as many as 45 percent of those injured in car accidents later suffer from Post-Traumatic Stress Disorder (PTSD). While people are aware of the enormous consequences from physical injuries caused by serious car accidents, many do not realize the debilitating impact of PTSD, which can severely limit one's quality of life. According to the report, auto accidents are the most frequent kind of trauma experienced by men and the second most frequent trauma experienced by women in the U.S.
''Besides this being a national public health problem,'' say psychologists Edward B. Blanchard, Ph.D., and Edward J. Hickling, Psy.D., authors of After The Crash: Assessment and Treatment of Motor Vehicle Accident Survivors, which is published by the American Psychological Association (APA), ''it is also taking a psychological toll. Not only are almost half of those in car accidents at a noticeable risk for developing PTSD, but there are other non-symptomatic signs that affect them, like having trouble on the job and in school, trouble maintaining friendships and not being able to enjoy leisure time.'"
If you suffer PTSD resulting from being involved in a Georgia auto accident or any other injury which has been caused by someone else's negligence, the attorneys of Montlick and Associates, Attorneys at Law, know that the debilitating effects of PTSD can be every bit as devastating as physical injuries. A serious auto accident is the most emotionally traumatizing incident that most people experience during their lifetime. PTSD is a very serious psychological condition that may require years of expensive therapy and drugs. Many accident victims do not realize that they have a right to compensation for the serious debilitating consequences of PTSD and do not seek immediate therapy or advice from a mental health professional. Often car accident victims are afraid to admit the seriousness of the trauma even though they may experience a fear of driving, anxiety when riding in a vehicle, inability to sleep, dependence on over-the-counter sleeping pills and other symptoms that can seriously limit one's enjoyment of life and ability to carry on day to day life. Automobiles are such a fundamental part of our daily life, and anxiety or inability to use a car for transportation can have an enormously debilitating impact.
PTSD resulting from a Georgia car accident may be overlooked because there are no obvious physical signs of injury. Nonetheless, the injury exists and can be life altering. Some common signs of PSTD include the following:
Severe depression
Inability to discuss the incident or discomfort when others talk about the accident
Difficulty enjoying life activities
Nightmares or flashbacks while awake
Aversion to situations that cause one to remember the car crash
An inability to feel emotions toward the auto collision
A sense of guilt about the car accident
Inability to feel comfortable riding in or driving a car following the collision
In a study conducted by Dr. Blanchard among 158 people who had been involved in serious car accidents, 39.2 percent of those in the study developed PTSD within a year of the car accident. The study also revealed that anxiety associated with a lawsuit could add to the seriousness of the PTSD. This research reveals the importance of focusing on recovery and healing following a serious Georgia auto accident. At Montlick and Associates, we work hard for our clients so that they can focus on getting well without the stress and anxiety of worrying about legal matters and dealing with insurance companies. We work hard for our clients because we want to do the very best we can for them, and we want to be known as the best personal injury law firm in Georgia.
Our experienced Georgia post traumatic stress disorder attorneys are available to assist clients throughout all of Georgia and the Southeast, including but not limited to Albany, Athens, Atlanta, Augusta, Columbus, Gainesville, Macon, Marietta, Rome, Roswell, Savannah, Smyrna, Valdosta, Warner Robins and all smaller cities and rural areas in the state. No matter where you are located our attorneys are just a phone call away, and we will even come to you. Call us 24 hours a day/7 days a week for your Free Consultation at 1-800-LAW-NEED (1-800-529-6333). You can also visit us online at www.montlick.com and use our Free Case Evaluation Form or 24-hour Live Online Chat
---