Medical Malpractice Lawyers in Atlanta GA
---
Serving Clients Throughout Georgia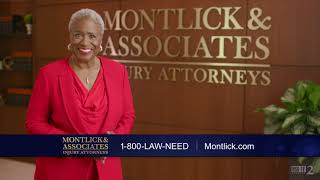 Get The Compensation You Deserve for Your Medical Malpractice Case
According to the National Academy of Sciences, up to 98,000 people are killed each year in the United States by medical errors in hospitals - far more than the number of people that die from car accidents, breast cancer or AIDS. Eight times as many patients are injured by medical malpractice as ever file a claim, and sixteen times as many suffer injuries as those who receive compensation, according to a Harvard Medical Practice Study. The National Academy Press reports that the estimated total national cost of hospital negligence is between $17 billion and $29 billion annually.
Many hospital and medical procedures have been made safer as a result of lawsuits. Medical professionals must abide by certain standards called "standards of care." If a provider does not follow a standard of care and that mistake has caused you injury, then you may be a victim of medical malpractice. Examples of such mistakes are: a delay or failure in diagnosing a disease, a physicians' failure to gain the informed consent of the patient for an operation or surgical procedure, a misuse of prescription drugs or a medical device or implant, a surgical or anesthesia related mishap during an operative procedure, or a physician who has made a correct diagnosis but then fails to properly treat the disease.
Medical malpractice cases are very complex by nature and are among the most expensive to pursue (with the law firm typically advancing the money for all of the necessary costs, such as expert witness fees, and court and deposition costs, to name a few). By way of example, Georgia law requires the attorney to produce an expert to confirm under oath that the victim's medical provider did not meet the standard of care required under that particular circumstance. In addition, a detailed medical history of the victim of medical malpractice must be obtained, including the names of all physicians and hospitals that rendered medical treatment to the victim. Dates, doctors, symptoms, treatment received and conversations with all medical providers should be kept in a timeline.
Due to the very complex nature of medical malpractice claims, it is important that a victim hire an attorney to tackle the legal issues and to protect his or her interests. Montlick and Associates, Attorneys has the knowledge and experience you need. We have an experienced qualified staff that is ready to fight for your rights. We tell our clients- we want you to concentrate on the important things: getting healthy and returning to your day-to-day life, while our attorneys take care of the complicated legal issues and deal with the insurance company. Montlick and Associates, Attorneys will work hard to protect your interests and get you the compensation you deserve.
---