Medical Malpractice Attorney in Atlanta GA
---
Serving Clients Throughout Georgia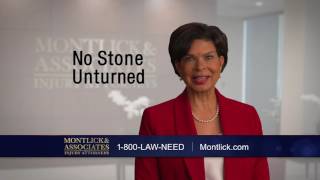 Injured Due to Failure to Diagnose? We Can Help.
Failure to Diagnose is a form of medical malpractice. Medical malpractice is the failure to follow the standard of care in a particular situation, which results in injury to the victim. Doctors are spending more and more time getting approval for diagnostic measures, while at the same time struggling to get reimbursed by insurance companies. This results in many doctors missing crucial data.
Examples of these types of claims include: failure to diagnose breast cancer, failure to diagnose colon cancer, failure to diagnose heart attacks and strokes, and failure to diagnose cervical cancer. Failure to diagnose breast cancer accounted for about 40 percent of all medical malpractice suits filed in 1999.
As with other types of medical malpractice claims, failure to diagnose claims are very complex by nature and are expensive to pursue (with the lawyer handling the case typically advancing the money that is needed, such as for court costs, expert witness fees, deposition and investigative costs). Georgia law requires the attorney to produce an expert to confirm under oath that the victim's medical provider did not meet the standard of care required under that particular circumstance. It is also important to obtain a detailed medical history of the victim of medical malpractice, including the names of all physicians and hospitals that rendered medical treatment to the victim. Dates, doctors, symptoms, treatment received and conversations with all medical providers should be kept in a timeline. Due to the very complex nature of failure to diagnose claims, it is important that a victim hire an attorney to tackle the legal issues and to protect his or her interests.
Montlick and Associates, Attorneys has the knowledge and experience you need. We have an experienced qualified staff that is ready to fight for your rights. We tell our clients- we want you to concentrate on the important things: getting healthy and returning to your day-to-day life, while our attorneys take care of the complicated legal issues and deal with the insurance company. Montlick and Associates, Attorneys will work hard to protect your interests and get you the compensation you deserve.
---