Birth Injury Attorney in Atlanta GA
---
Serving Clients Throughout Georgia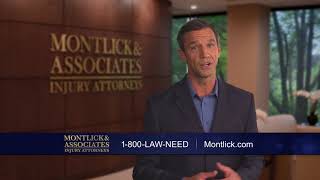 How We Help Families After a Birth Injury
Medical providers are responsible for giving adequate care to pregnant mothers and unborn children through the pregnancy, during labor delivery, and immediately after the birth so as to prevent birth injuries to children. When a child is born with a birth injury, the family can be faced with complicated, expensive and prolonged care for that child. Many parents do not know the cause of their child's condition and oftentimes, it goes undetected for months and years. The injury may not be a birth defect that could not have been prevented, but a birth defect resulting from a medical mistake made by a medical provider.
Anesthesia-related complications are the sixth leading cause of pregnancy-related deaths in the United States. An analysis of anesthesia incidents showed that human error was responsible for 82% of preventable occurrences. Anesthesia-related problems are only one kind of mistake that can be made by medical providers that cause birth injuries to children. Other examples include: failure to treat conditions in the mother during pregnancy, failure to order specific tests during pregnancy and/or not interpreting these test results correctly once performed, failure to deliver via cesarean section if there is a problem during the birth, overuse of vacuum extraction, administration of too much labor-inducing medication, and failure to respond to the changing condition and position of the unborn baby during labor.
Many of these mistakes cause a lack of oxygen to the brain or head trauma during labor and delivery which can result in cerebral palsy. Cerebral palsy is a term that describes a group of disorders that affect control of movement. Cerebral Palsy can be acquired after birth as a result of damage to the brain in the first months or years of life. The injury may be a brain infection such as bacterial meningitis, viral encephalitis or head injury following an accident. However, it can also be caused by injury to the brain before, during or shortly after birth as a result of a medical mistake.
Signs that a child may have cerebral palsy include blue or dusky skin at birth, floppy limbs at birth, poor sucking after birth, need for resuscitation at or shortly after birth because the child is not breathing, and seizures that develop within 24 to 48 hours.
An example of another injury that can be caused at birth is Erb's palsy, also known as brachial plexus palsy, or shoulder dystocia. This occurs when too much lateral traction is applied to the fetal neck region during delivery causing the child's nerves to be torn resulting in a limp arm or permanent paralysis of the arm.
A birth injury or birth trauma to a child can lead to large medical costs, altered lifestyles and extreme emotional hardships for families. That is why it is important for families of children with birth injuries to retain an attorney to tackle the complex legal issues involved and to protect the interests of the families.
Montlick and Associates, Attorneys has the knowledge and experience you need. We have an experienced qualified staff that is ready to fight for your rights. We tell our clients- we want you to concentrate on the important things: getting healthy and returning to your day-to-day life, while our attorneys take care of the complicated legal issues and deal with the insurance company. Montlick and Associates, Attorneys will work hard to protect your interests and get you the compensation you deserve.
---