VA Benefits Denials Attorneys
---
Serving Veterans Throughout Georgia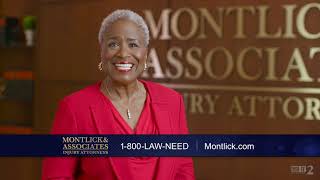 We'll Fight Hard to Get You All the Veterans Benefits You Deserve
Unfortunately, thousands of veteran's claims are filed every year and the government often rejects or denies these claims, even when the family needs and deserves those benefits.
Veterans Disability Benefits vs. Social Security Disability Insurance Veteran's Disability Benefits are different from Social Security Disability Insurance claims. You may be eligible for Veterans Benefits even if you are receiving Social Security or if you are still working. These two benefits and the claims for both are completely separate. This can be complicated to do alone. Having Montlick & Associates on your side can help you get your claim filed, and help you get the money you need and deserve for your injuries.
While many military veterans are entitled to veteran's disability benefits, every year the government rejects or denies thousands of these claims. During your service in the military, you may have been exposed to war zones or other hazardous conditions that are only now affecting your health. Veteran's disability benefits were designed to help you through these difficult experiences.
Disabling Injuries and Serious Illnesses
Our country's fighting men and women suffer from a tremendous range of physical and mental health problems, which can include:
Post Traumatic Stress Syndrome
Exposure to Toxic Chemicals
Gulf War Syndrome
Traumatic Brain Injuries
Spinal Cord Injuries
Depression
Cancer
Diabetes
Severe Lacerations
Orthopedic Back and neck Problems
Heart Disease
Immunity Issues
Severe Burns
Chronic Obstructive Pulmonary Disease
Various Other Illnesses
According to United States Department of Veterans Affairs, approximately 20% of the U.S. population is made up of veterans, survivors of deceased veterans, and dependants of living veterans. As this accounts for over 60 million people, the number of rejected, denied and reduced veteran's benefit claims is shocking.
In order to receive Veteran's Benefits, one must complete a complicated and difficult process. Often, the detailed paperwork and waiting time period can be extremely frustrating. Many find that dealing with government bureaucracies and agencies can be overwhelming, especially when you are sick and hurting. Sometimes the process can take years, only to find out that your claim has been denied. Here at Montlick and Associates, we want to help you through this burdensome process and get you the money you deserve.
Montlick and Associates, Attorneys at Law has attorneys available with the knowledge and experience you need who are ready to fight for your rights. Contact us today for your Free Consultation.
---