Criminal Victim's Rights Attorneys
---
Our Firm Serves All of Georgia
Criminal Assault Due to Inadequate Security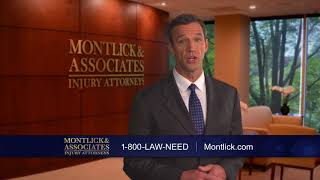 Hurt Due to Inadequate Security/Criminal Assault? We Are Here to Help
Over the past 10 years, claims against companies for injuries resulting from the criminal violence of third parties due to inadequate security have dramatically increased. Owners and occupiers of land have a duty to prevent foreseeable crimes on their property. In especially high crime areas, hotels and motels may have a duty to warn customers about the amount of crime in the neighborhood and stress the importance to customers of taking extra safety precautions to protect themselves against being a victim of violent crime. Businesses in these high crime areas should take reasonable precautions, such as including security systems and security gates, installing proper locking devices on doors, surveillance and alarm systems, and sometimes even hiring security guards, to protect against violent crimes occurring on their property.
Individuals who commit rape, armed robbery or murder are often not apprehended, and even when they are, they are usually judgment proof. For these reasons, victims are seeking compensation for their injuries from the employer or landowner. A recent study of inadequate security claims throughout the United States found that 56% of these claims were residential apartment owners, hotel and motel owners. The remaining 44% of claims were against retail owners, restaurants, bars and a few other types of businesses. Victims of criminal assaults due to inadequate security should consult an attorney to handle the legal issues involved in an inadequate security claim and to protect their interests.
Montlick and Associates, Attorneys has the knowledge and experience you need. We have an experienced qualified staff that is ready to fight for your rights. We tell our clients- we want you to concentrate on the important things: getting healthy and returning to your day-to-day life, while our attorneys take care of the complicated legal issues and deal with the insurance company. Montlick and Associates, Attorneys will work hard to protect your interests and get you the compensation you deserve.
---