Atlanta Firearms Injury Attorney
---
Georgia Firearms Injury Attorney Helping People Throughout Georgia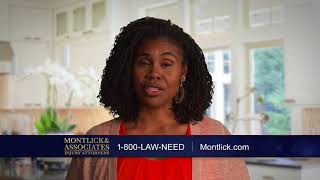 Firearm Injury? We Can Help
Over 35,000 people die every year from firearms in the United States, and another 100,000 people are injured. An average of 12 children are killed with a gun every day according to a study by Attorney General J. Joseph Curran, Jr. The Center for Disease Control reports that injuries caused by firearms are the second leading cause of non-natural death in childhood and adolescence. In 72% of unintentional deaths and injuries, suicide and suicide attempts with a firearm, children ages 19 years old and younger obtained the firearm from their home, a relative's home or a friend's home according to a Harborview Injury Prevention and Research Center Study. The Josephson Institute of Ethics found that 47% of high school students said they could obtain a gun if they wanted to and 22% of middle school students said they could get a firearm. According to a survey by the National Institute of Justice, at the time of its survey, 30% of handgun-owning households, stored their guns unlocked and loaded.
Gunshot wounds severely impact the criminal justice system, and they are a social and economic burden to the United States. In 1985 the cumulative lifetime cost for gunshot wounds was estimated to be $911 million dollars with $13.4 billion dollars lost in productivity. Firearm injuries can be caused by homicide, suicide and non-intentional accidents such as kids playing with guns. In fact, 16% of accidental firearm injuries occurred when kids were playing with guns.
With such a large number of firearm injuries stemming from guns in households of the victims, or the victims' friends and relatives, homeowner's insurance may be a viable means with which to collect damages for injured victims. The victim of a firearm injury needs to obtain an attorney who can determine what possible insurance policies and other means of recovery may be available. It is important that the victim hire an attorney who can tackle the complex legal issues involved in a firearm injury case as well as protect his or her interests.
Montlick and Associates, Attorneys has the knowledge and experience you need. We have an experienced qualified staff that is ready to fight for your rights. We tell our clients- we want you to concentrate on the important things: getting healthy and returning to your day-to-day life, while our attorneys take care of the complicated legal issues and deal with the insurance company. Montlick and Associates, Attorneys will work hard to protect your interests and get you the compensation you deserve.
---