SUV Rollover Accident Lawyer in Atlanta GA
---
We Serve Clients Throughout Georgia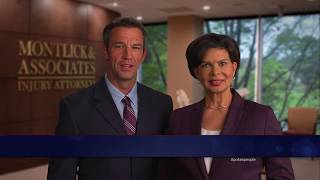 Hurt in an SUV Accident? Get the Money You Deserve
How Real Is the Risk of an SUV Rollover Accident?
Many people believe that SUV rollover accidents are relatively rare events and have no idea that SUV rollover accidents are responsible for about 11,000 fatalities per year. Rollover accidents tend to lead to much more serious injuries and have a much higher fatality rate, accounting for more than half of all single-vehicle accident fatalities. SUVs are far more likely to be involved in a serious rollover accident- constituting 37 percent of fatal SUV crashes as opposed to only 15 percent for passenger cars. In fact, more than 61 percent of all fatalities in SUV collisions are a result of SUV rollover accidents.
SUV rollover accidents tend to result in catastrophic injuries including traumatic brain injuries, spinal cord injuries, broken bones, amputation of limbs, internal organ damages and even death. Ironically, many people not only believe the risk of an SUV rollover accident is not significant but cite safety as one of the key reasons for buying an SUV. Almost 40 percent of people believe that SUVs are safer than passenger cars. The compassionate team of attorneys and staff at Montlick and Associates has been helping people injured in SUV rollover accidents since 1984. We work hard for our clients, and are dedicated to providing exceptional service as part of our goal of being the best SUV rollover accident attorneys in Georgia and the Southeast.
How Do SUV Rollover Accidents Happen?
SUVs are much more likely to be involved in a single-vehicle rollover accident because of unique design and engineering, and equipment defects commonly found in SUVs. The overall design of SUVs combines a high center of gravity with a narrow wheelbase, which makes them top heavy and unstable. These features make SUVs prone to "tripping accidents" even at lower speeds when they bump a curb, veer to avoid an obstacle, like a stopped vehicle or child darting out into the street, or drop off the soft shoulder of the roadway. When the SUV is literally tripped, its high center of gravity and narrow wheelbase combined with basic physics means that it has a tendency to rollover.
Other factors that often contribute to or cause SUV rollover accidents include the following:
Wet or icy road conditions
Ditches
Sharp curves without warnings to slow down
Pavement material that becomes slick under extreme weather conditions
Tire tread failure or separation
Poor vehicle suspension
Lack of electronic stabilization control
Weak brakes
Tire blowouts
Poor roadway design and/or maintenance
Overloading the SUV and increasing its weight
Any of these factors can cause a vehicle to skid or spinout, but when the driver attempts to maintain control by overcorrecting the steering, the SUV may run off the road and rollover. The basic design features of an SUV make it difficult to skid or spinout and still recover control of the vehicle. Even the most cautious drivers sometimes have to engage in emergency maneuvers. Drivers often swerve to avoid an obstacle and then oversteer back the other direction while attempting to maintain control of the vehicle. This basic evasive driving maneuver is both routine and common in a passenger vehicle, which is more stable and less prone to tipping than an SUV.
How Are People Most Typically Injured in SUV Rollover Accidents?
The two most common scenarios in an SUV rollover accident are that a person suffers "roof crush" injuries or is ejected from the vehicle. When manufacturers of SUVs decided to convert SUVs from off-road all terrain vehicles to family vehicles for highway use, they decided that roll bars were an unnecessary expense. A woefully small number of SUVs on the road satisfy minimum roof safety standards as promulgated by the National Highway Traffic Safety Administration (NHTSA). Because the roof of an SUV lacks adequate reinforcement, the roof support pillars can collapse in a rollover accident, crushing the roof and doors of the SUV. The SUV basically gets crushed like a can collapsing when someone steps on it, causing the windows to break and seat belts, which are fastened to the roof and window, to malfunction. This "perfect storm" of adverse circumstances means that the SUV occupants are either crushed by the collapsing SUV or ejected out of the broken windows or doors. They may also be thrown violently against the ceiling and sides of the SUV after the seat belts fail or are injured by debris including jagged metal and broken glass.
What Kinds of Injuries Do SUV Accident Victims Typically Suffer?
It is hardly surprising that SUV rollover accidents typically result in the most serious of injuries and an unusually high fatality rate. A vehicle occupant during a rollover accident is 36 percent more likely to suffer serious injury. When SUV occupants are ejected from the vehicle, they frequently suffer catastrophic injuries including traumatic brain injuries, spinal cord injuries, broken bones, severe internal organ damage, amputation of arms or legs and all too frequently wrongful death. Those who remain inside the vehicle often fare no better because the collapsing roof results in devastating and debilitating head, neck and spinal cord injuries. The type of injury suffered in an SUV rollover accident often causes permanent disability including serious brain damage with loss of cognitive functions, sensation and movement, paraplegia, quadriplegia and even complete paralysis. This type of severe and debilitating injury can mean extraordinary medical costs and a lifetime of rehabilitative and nursing care.
Almost two decades ago, vehicle safety experts were warning SUV manufacturers of the danger of SUV rollover accidents. One prominent study conducted at that time found that SUVs were five times more likely to rollover in an accident than a passenger car. Nevertheless, SUV manufacturers were slow to address the serious dangers posed by the tendency of SUVs to rollover and the high likelihood of catastrophic injuries or wrongful death when SUV rollover accidents occur.
Sadly, many people have a false sense of security behind the wheel of an SUV believing that the massive size and weight of the vehicle means that they are safer. Few drivers have any concept of the degree and seriousness of the risk from SUV rollover accidents until they suffer catastrophic injuries or wrongful death in an SUV rollover accident. If you have been seriously injured or someone you love has suffered wrongful death in an SUV rollover accident, contact Montlick and Associates, Attorneys at Law to learn about your rights. We help our clients get compensation for their losses, including but not limited to medical expenses, lost wages, disability or loss of future earnings, pain and suffering, property damages, funeral and burial expenses and loss of consortium (loss of services or companionship from a spouse or sometimes child).
Montlick and Associates, Attorneys at Law, has been representing those seriously injured in motor vehicle accidents including SUV rollover accidents throughout Georgia and the SouthEast since 1984. Our experienced Georgia SUV rollover accident attorneys are available to assist clients throughout all of Georgia and the Southeast, including but not limited to Albany, Athens, Atlanta, Augusta, Columbus, Gainesville, Macon, Marietta, Rome, Roswell, Savannah, Smyrna, Valdosta, Warner Robins and all smaller cities and rural areas in the state. No matter where you are located we are just a phone call away, and we will even come to you. Call us 24 hours a day/7 days a week for your Free Consultation at 1-800-LAW-NEED (1-800-529-6333). You can also visit us online at www.montlick.com and use our Free Case Evaluation Form or 24 hour Live Online Chat.
---