Bicycle Accident Attorney in Atlanta GA
---
We Serve Clients Throughout Georgia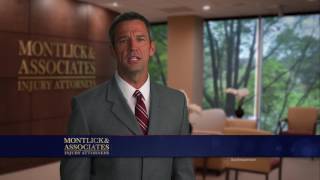 Injured in a Bicycle Accident? We Can Help.
When an inattentive or careless driver hits our client while he or she is riding a bicycle, we know the driver is protected by a three thousand-pound steel enclosure while our client typically has virtually no protection. Anyone who routinely bicycles through the streets of Atlanta or other cities in Georgia knows that people often completely ignore cyclists, failing to show a reasonable regard for the safety of riders with whom they share the road. Unfortunately, some drivers have a bias against bicycles, whom these drivers believe are simply slowing the flow of traffic. Cyclists have the same right to safely use the roads as cars, trucks and SUVs. When drivers violate this right, either through inattentiveness, carelessness or a lack of respect, serious bicycle accidents result. Each year an average of 700 cyclists are killed in fatal bicycle accidents nationally, with another 44,000 suffering injuries in the U.S. Over 47,000 bicyclists have been involved in fatal bicycle accidents in the U.S. since 1932. Montlick and Associates, Attorneys at Law, has been representing cyclists who are hit by motor vehicles throughout Georgia since 1984.
If you suffer serious injuries or wrongful death in a bicycle accident because a careless, inattentive or indifferent driver hits you, you have a right to legal compensation for your injuries. It is important that you seek prompt legal advice- because insurance companies routinely try to settle accident claims for less when the injured party is a cyclist. Recent studies show that settlements for injuries suffered in motor vehicles are up to 30% to 40% higher than for the same type of injuries suffered by cyclists. Our knowledgeable and experienced bicycle accident attorneys in Georgia are aware of this tendency,. Montlick and Associates, Attorneys at Law, will fight hard to get you the compensation that you deserve. Every case is unique, but as an overview the types of actions we take in these type of accidents can include the following:
Conduct an immediate investigation of your accident including review of the accident report
Analyze any damage that occurred to your bicycle, such as chipped paint, stressed metal, bent wheels and torn brake pads which will provide insight into the cause and seriousness of the accident
Interview any witnesses to the accident
Examine the damaged bike and any debris from the bike or car
Gather evidence to address the usual driver's claims that a cyclist was speeding or swerved into traffic
Work with bicycle accident experts who will investigate the accident scene, the damaged bicycle and police accident report
If the driver does not have insurance or sufficient coverage to cover your injuries, Montlick and Associates may still be able to help you obtain fair compensation. The driver who caused the bicycle accident may be entitled to insurance coverage from the driver's family members, his or her employer, a rental car company or from an "umbrella" policy. It may also be the case that other persons or entities may be responsible for the bicycle accident including the driver's employer, the governmental entity that maintains the road or traffic signals, or the car manufacturer responsible for a vehicle defect. We may also pursue compensation from your own insurance company under your uninsured motorist or underinsured motorist coverage. Montlick and Associates, Attorneys at Law, knows that no amount of money can truly make up for your injuries or loss, but we want to provide relief from dealing with the insurance companies and the legal issues so that you can focus on getting better and rebuilding your life.
Georgia bicycle accidents can be caused by many different factors but a number of causes are common including the following:
Motor vehicle pulling out in front of a bicycle
Failure of a driver to check mirrors or turn head before changing lanes
Swerving into a lane and sideswiping a cyclist
Making an illegal left turn in front of a cyclist with right of way
Failure of driver to allow sufficient following distance
Distracted driver who fails to stop and hits rider from behind
Driver who fails to check behind vehicle when backing up
Running a red light or stop sign
Driver who is under the influence of drugs or alcohol
A motor vehicle driver turning directly in front of a bicyclist
Failure of driver to look both ways when resuming travel after stopping at a stop sign
Dogs chasing a bicycle because it is not on a leash
Product defect in the design or assembly of your bicycle
One of the biggest obstacles in bicycle accident lawsuits is the common misconceptions and prejudices of the general public toward cyclists. Montlick and Associates understand the importance of addressing some members of the public's perception that cyclists are somehow rebels or intruders who do not belong on the road with motor vehicles.
Georgia bicycle accidents are usually more severe than a collision involving only motor vehicles. It is not common to have a collision between two motor vehicles where neither driver is injured. By contrast, if a car, truck or SUV strikes a bicycle, the cyclist often suffers catastrophic injuries or even wrongful death. Bicycle accidents often result in broken bones, spinal cord injuries, head injuries, traumatic brain injuries, internal organ damage, paralysis, permanent disfigurement and severe skin injuries.
If you or someone you love is involved in a bicycle accident as a result of the negligence of a driver, you may be entitled to compensation for your injuries, including medical bills and rehabilitative costs, lost wages, permanent disability/loss of future earnings, pain and suffering, mental anguish, loss of consortium (loss of service or companionship of a spouse or sometimes child) and maybe even punitive damages. We work hard for our clients and are committed to providing exceptional service as part or our goal of being the best bicycle accident attorneys in Georgia.
Our experienced Georgia bicycle accident attorneys are available to assist clients throughout all of Georgia and the Southeast, including but not limited to Albany, Athens, Atlanta, Augusta, Columbus, Gainesville, Macon, Marietta, Rome, Roswell, Savannah, Smyrna, Valdosta, Warner Robins and all smaller cities and rural areas in the state. No matter where you are located we are just a phone call away, and we will even come to you. Call us 24 hours a day/7 days a week for your Free Consultation at 1-800-LAW-NEED (1-800-529-6333). You can also visit us online at www.montlick.com and use our Free Case Evaluation Form or 24 hour Live Online Chat.
---