Atlanta Medical Device Defects Attorneys Serving Georgia
---
We Serve Clients All Over Georgia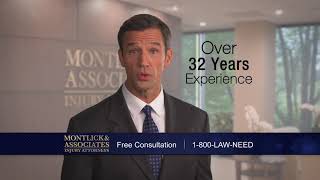 Results Matter in Medical Device Injury Cases
Many people in Atlanta and throughout Georgia achieve a fuller and richer life despite potentially serious medical conditions through the assistance of a wide range of medical devices. Medical devices can greatly improve both the length and quality of life for a large percentage of those who use them.
According to federal statute, a medical device is a recognized instrument or apparatus that is intended for use in humans or animals to cure, treat or prevent a disease or ailment.
Unfortunately, there are a growing number of medical devices that do not function as intended because of serious design or manufacturing defects or because physicians and patients receive inadequate warning or instructions regarding the safety and proper use of the device. These defective medical devices may malfunction even after being implanted within someone's body, andcan result in crippling pain, dangerous medical conditions and even death. These serious side effects often result from cost cutting measures, such as conducting insufficient medical testing, using inexpensive or cheaply made component parts or failing to immediately warn users when concerns about the safety of a medical device arises.
If you have seen seriously injured or your loved one has suffered wrongful death caused by a defective medical device, the Georgia medical device attorneys contact the compassionate attorneys at Montlick and Associates to discuss your rights to compensation for your loss. We understand the physical pain, emotional toll and financial hardships that are often endured by victims of defective medical devices. The dedicated and compassionate team of attorneys and staff at Montlick and Associates will seek the best possible outcome for your case as part of ongoing to commitment to being regarded as the personal injury attorneys in Georgia.
Examples of medical devices include:
Artificial hips, knees and other joints
Breast implants
Composix Kugel Mesh Patch
Defective prosthesis devices
Defibrillators
Diagnostic equipment
Heart stents
Heart valves
Hospital supplies
Implantable contraceptive and intrauterine devices
Infusion pumps
Medicine pumps
Metal bone screws, plates and rods
Organ transplants
Pacemakers
Surgical implants
Many defective medical devices have been subject to recall or have otherwise been linked to serious injuries and even fatalities. Some examples that have been prominent in the news include:
DePuy Hip Replacements: The artificial joint replacement company DePuy Orthopaedics, Inc., which is a subsidiary of Johnson and Johnson, has issued a recall of two hip replacement products because of higher than normal failure rates that necessitate a painful second surgery (referred to as "revisionary surgery"). Two separate hip replacement products are subject to this recall including the ASR Hip Resurfacing System and the ASR XL Acetabular System. Data indicates that almost 13% of patients who received these medical devices require painful revisionary surgery within five years.
Implantable Cardiac Defibrillators: The defective medical devices can cause repeated unpredictable electrical shocks from the device, which is implanted directly in the patients' chests. Many patients are shocked multiple times before the devices could be removed. Alternatively, other defective versions of this medical device may fail to send electric shocks in a timely manner.
Product liability law governs the liability of manufacturers of defective medical devices. A manufacturer of medical products has a legal duty to do the following:
Provide medical products without design or manufacturing defects
Perform adequate testing of a medical product before placing it on the market
Supply adequate instructions and warnings regarding the proper use and potential dangers of the produce
A manufacturer of a medical product may be subject to strict liability, which is liability without regard to needing to prove fault, if its defective medical product injures the consumer who has not been adequate warned of the potential danger associated with the medical device. Lawsuits involving defective medical products are complicated and expensive to pursue. It is important to obtain an experienced products liability attorney that can analyze your situation and advise you about whether you have a viable product liability lawsuit.
At Montlick and Associates, we are dedicated to diligently pursuing the best interest of our clients in an ongoing commitment to being known as the best personal injury lawyers in Georgia. Our experienced Georgia defective medical product attorneys will strive to get the best results possible in your case. Montlick and Associates is available to assist clients throughout all of Georgia and the Southeast, including but not limited to Albany, Athens, Atlanta, Augusta, Columbus, Gainesville, Macon, Marietta, Rome, Roswell, Savannah, Smyrna, Valdosta, Warner Robins and all smaller cities and rural areas in the state. No matter where you are located our attorneys are just a phone call away, and we will even come to you. Call us 24 hours a day/7 days a week for your Free Consultation at 1-800-LAW-NEED (1-800-529-6333). You can also visit us online at www.montlick.com and use our Free Case Evaluation Form or 24-hour Live Online Chat.
---