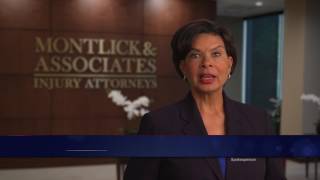 Get the Money & Help You Need After a Catastrophic Injury
The highly competitive pharmaceutical industry has drug manufacturers aggressively marketing their products with their eyes on profits, and perhaps not enough on the risks and severe adverse reactions associated with many of these drugs.
If you have sustained a serious side effect, adverse reaction or injury from the drugs listed below, or any other medication, please contact us for a free consultation. At Montlick & Associates we'll work hard to protect your interests and get you the compensation you deserve.
Here are just a few examples of the drugs that are presently the subject of legal claims for adverse reactions:
No matter where you are located we are just a phone call away, and we will even come to you. Call us 24 hours a day/7 days a week for your Free Consultation at 1-800-LAW-NEED (1-800-529-6333). You can also visit us online at www.montlick.com and use our Free Case Evaluation Form or 24-hour Live Online Chat.