Traumatic Amputation Lawsuit Lawyers in Georgia
---
Amputation and Permanent Disabilities Lawyers in Georgia
Call The Powerhouse Firm That Puts You First!TM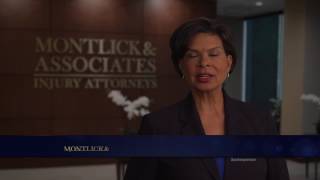 Get the Answers & Money You Deserve After an Amputation
Any accident that involves the loss of a body part will often leave victims with permanent disabilities that significantly reduce the quality of life. Sadly, over 130,000 new traumatic amputation-related accidents occur each year in the United States. Not only are these types of accidents both physically and emotionally draining, they can also lead to thousands of dollars' worth of medical expenses to cover the surgeries, physical/occupational therapy, mechanical aids and prosthetic devices often necessary to help people heal and live their lives as normally as possible. That is why you need to have a compassionate and dedicated Atlanta Traumatic Amputation Lawyer by your side to maximize your chances of being justly compensated for your injuries. The medical community has made great strides in regard to developing cutting-edge prosthetic devices that can sometimes assist victims in performing daily tasks with greater ease and comfort, but they are far from cheap.
Fighting Hard & Winning Cases Since 1984TM
At Montlick and Associates, we fight aggressively for those who have suffered catastrophic injuries, including those who have sustained traumatic amputation. While no amount of money can replace a lost limb, it can at least help you to move on with your life if it gives you the peace of mind of knowing you will have the financial security you deserve. Regardless of how your traumatic amputation occurred, at Montlick & Associates we help our clients by taking the the time to carefully investigate their cases and determine what grounds, if any, there are to pursue a personal injury claim against the person or parties who caused their injuries. And we fight hard for our clients, to get in the compensation they deserve. Contact Montlick and Associates now for your free consultation to learn more about your legal rights and options.
Primary Causes of Traumatic Amputations
Although certain illnesses such as vascular disease, diabetes and cancer can justify the need for a surgical amputation, a large proportion of amputations are caused by traumatic accidents, often due to another's negligence, such as:
Car crashes
Motorcycle accidents
Construction site accidents
Pedestrian accidents
Bicycle accidents
Trucking accidents
Traumatic Amputations Explained
There are two types of traumatic amputations – partial or complete. A partial amputation refers to a situation in which a limb, while gravely injured, is still connected to the body via tissue, bone or muscle. Conversely, a complete amputation is where the limb is completely severed from the body. Traumatic amputations are further classified by the manner in which they happened, as follows:
Crush amputation occurs when a limb is literally crushed, which can lead to injury to the connective tissues and muscles extending far from the actual amputation site. Such injuries most typically arise in vehicular accidents where a limb is pinned and crushed as a result of the impact.
Guillotine amputation arises from a clean cut to a limb, resulting in either a partial or complete severing of the body part. Oftentimes, this type of injury occurs while on the job, primarily from sharp machinery.
Avulsion amputation occurs when a body part is stretched or torn from the tissue resulting in serious damage to bone, nerves, muscles and blood vessels.
With Billions of Dollars Recovered for Accident Victims, We Know What it Takes to Win*
If you suffered from any of the above-described forms of traumatic amputations due to the negligence of another, you deserve to be compensated to the fullest extent possible. With any type of injury, you should never try and represent yourself, as doing so places you at a disadvantage against insurance companies when attempting to obtain the money you need to cover your medical expenses and other injury-related costs. Call Montlick and Associates now to speak with one of our dedicated personal injury lawyers.
Montlick & Associates: Put Our Over 37 Years of Experience to Work on Your Case
At Montlick and Associates, we care deeply about our clients and their families. If you were catastrophically injured, contact our compassionate Atlanta Personal Injury Lawyers for help. Our experienced firm strives to help you obtain the compensation you need to move on and live your life as normally as possible. Call us 24 hours a day/7 days a week for your Free Consultation at 1-800-LAW-NEED (1-800-529-6333). You can also visit us online at www.montlick.com and use our Free Case Evaluation Form or 24-hour Live Online Chat.
*Dollars recovered are cumulative and not indicative of individual case results. Each case is unique. Results depend on the facts and applicable law.