Atlanta Wrongful Death Motor Vehicle Accident Lawyer
---
Motor vehicle accidents are unfortunately a common occurrence on the roads of Atlanta and throughout the state of Georgia. In some cases, these accidents can result in tragic outcomes such as wrongful death. When a loved one dies as a result of a motor vehicle accident caused by someone else's negligence, the surviving family members may be entitled to compensation through a wrongful death claim.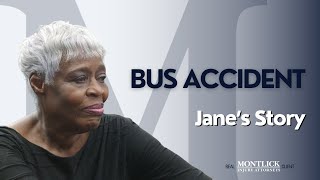 "Content."
A wrongful death claim is a civil lawsuit that is filed by the surviving family members of the deceased. The purpose of the lawsuit is to hold the person or persons responsible for the death accountable for their actions and to provide financial compensation for the damages that the family has suffered.
In Georgia, there are specific rules and procedures that must be followed when filing a wrongful death claim. The claim generally should be filed by the deceased person's surviving spouse, children, or parents. If none of these parties are available, the claim may be filed by the administrator of the deceased person's estate.
The damages that can be claimed in a wrongful death case in Georgia include compensation for medical expenses, funeral and burial expenses, lost wages and earning potential, and loss of companionship and support. In some cases, punitive damages may also be awarded if the responsible party's actions were particularly egregious.
It's important to note that Georgia has a statute of limitations on wrongful death claims, which means that the claim must be filed within a certain period of time after the death occurs. The statute of limitations in Georgia for wrongful death claims is generally two years from the date of the incident but other deadlines or statutes could be involved and may limit a recovery, depending on the particular facts of a case.
In addition to the legal requirements for filing a wrongful death claim in Georgia, it's important for the family members to take care of themselves emotionally and physically during this difficult time. Seeking the support of friends and family, as well as professional counseling or therapy, can be helpful in coping with the loss of a loved one.
If you believe that you may have a wrongful death claim related to a motor vehicle accident in Atlanta or Georgia, it's important to consult with an experienced personal injury attorney who can help guide you through the legal process. They can help you understand your rights and options, and work to achieve the best possible outcome for your case.
Why retain a lawyer for a wrongful death car accident claim in Atlanta?
Families should retain a wrongful death attorney in Atlanta after losing a loved one in a fatal auto accident to help them navigate the legal process and ensure their rights are protected, including seeking compensation for damages such as medical expenses, lost income, and pain and suffering. An attorney can investigate the accident, identify liable parties, negotiate with insurance companies, and pursue legal action if necessary to obtain a fair settlement or verdict in court.
Retaining a lawyer for a wrongful death car accident claim in Atlanta can be beneficial for several reasons. A lawyer can help navigate the complex legal system, gather evidence to support your claim, and negotiate with insurance companies on your behalf. A lawyer can also help determine the appropriate compensation for your losses and advocate for your rights in court if necessary. Additionally, a lawyer can provide support and guidance during this difficult time, allowing you to focus on healing and moving forward.
Why is Montlick & Associates Considered a top rated law firm?
Montlick & Associates is a law firm that has received various awards and recognitions for their legal services, including being listed as a "Best Law Firm" by U.S. News & World Report and having numerous attorneys recognized as "Super Lawyers" and "Rising Stars." Additionally, the firm has a long-standing reputation and has decades of legal experience in representing clients in a personal injury and wrongful death cases.
Put Montlick's Decades of Legal Experience to Work in Your Case!
Since 1984, Montlick & Associates, Attorneys at Law, has recovered billions of dollars in financial compensation for our clients. Our national personal injury attorneys have the reputation, knowledge, and experience, necessary to provide the exceptional legal service that you deserve.
Montlick & Associates is ready to review your or your loved one's car accident claim at no cost or obligation. Call us 24/7 at 1-800-LAW-NEED (1-800-529-6333) to speak with one of our experienced Georgia Car Accident Lawyers. No matter where you are located, our qualified personal injury lawyers are just a phone call away, and we will even come to you.
--
Montlick & Associates, Attorneys at Law
17 Executive Park Dr NE
Atlanta, GA 30329
(404) 529-6333
(800) LAW-NEED
Hours: Open Today · Open 24 hours
Plus Code: RMH6+38 Atlanta, Georgia, USA