Atlanta Uninsured Motorist Accident Lawyer
---
Uninsured motorist accidents are a serious concern for drivers in Atlanta and throughout the state of Georgia. These accidents occur when a driver who does not have insurance causes an accident, leaving the other driver to pay for their own damages and injuries.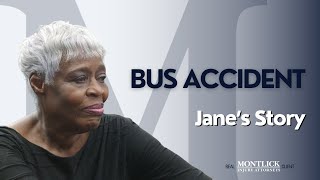 "Content."
In Georgia, it is illegal to drive without insurance. However, some drivers still choose to take the risk and drive uninsured. According to the Georgia Department of Insurance, approximately 12% of drivers in Georgia are uninsured, making it one of the states with the highest rates of uninsured drivers.
If you are involved in an accident with an uninsured driver in Atlanta or Georgia, you may be able to file an uninsured motorist claim with your own insurance company. Uninsured motorist coverage is optional in Georgia, but it is highly recommended, as it can provide crucial financial protection in the event of an accident with an uninsured driver.
To file an uninsured motorist claim, you will need to provide your insurance company with documentation of the accident, including the police report and any medical bills or repair estimates. Your insurance company will then investigate the claim and determine the amount of compensation you are entitled to.
If you do not have uninsured motorist coverage and are involved in an accident with an uninsured driver, you may have other legal options. For example, you may be able to sue the uninsured driver directly for damages. However, this can be a complex and time-consuming process, and there is no guarantee that the uninsured driver will have the financial resources to pay for your damages.
To protect yourself from uninsured motorist accidents, it is important to carry uninsured motorist coverage and to always drive defensively. If you are involved in an accident, make sure to exchange information with the other driver and contact the police as soon as possible. And if you are injured or your vehicle is damaged, seek medical attention and contact your insurance company right away to file a claim.
In conclusion, uninsured motorist accidents can be a serious financial and legal burden for drivers in Atlanta and Georgia. By carrying uninsured motorist coverage and taking proactive steps to prevent accidents, you can protect yourself and your finances in the event of an accident with an uninsured driver.
Why do accident victims need a car accident attorney?
Accident victims may benefit from hiring a car accident attorney to help them navigate the legal process of seeking compensation for their injuries. A car accident attorney can help victims by gathering evidence, negotiating with insurance companies, and advocating on their behalf in court if necessary. Some specific reasons why accident victims may need a car accident attorney include:
Protection of legal rights: An experienced car accident attorney can help accident victims understand their legal rights and options for pursuing compensation.
Evidence gathering: A car accident attorney can help collect evidence and investigate the accident to build a strong case for compensation.
Negotiation with insurance companies: Insurance companies often offer settlements that may not fully compensate victims for their injuries. An attorney can negotiate on behalf of the victim to ensure they receive fair compensation.
Court representation: If a settlement cannot be reached, a car accident attorney can represent the victim in court to seek fair compensation.
Ultimately, whether to hire a car accident attorney is a personal decision that should be based on the individual circumstances of the accident and the victim's needs.
Why is Montlick & Associates a top accident law firm in Atlanta?
Montlick & Associates is considered a top accident law firm in Atlanta for several reasons, including:
Experience: Montlick & Associates has been practicing personal injury law for decades, during which time they have handled tens of thousands of cases and obtained numerous multimillion-dollar settlements and verdicts.
Reputation: Montlick & Associates has a strong reputation in the legal community and among clients for their dedication to their clients' needs and their commitment to obtaining the best possible outcomes for their cases.
Resources: The firm has a large team of experienced attorneys, paralegals, and support staff who work together to provide comprehensive legal services to their clients. They also use advanced technology and resources to investigate cases and build strong arguments.
Client-centered approach: Montlick & Associates takes a client-centered approach to their practice, meaning they prioritize the needs and interests of their clients above all else. They offer a free initial consultation to help clients understand their legal options and provide personalized attention to each case.
Overall, Montlick & Associates has built a strong reputation in Atlanta and the surrounding areas for their skill, experience, and commitment to their clients, which has helped establish them as a top accident law firm in the region.
Put Montlick's Decades of Legal Experience to Work in Your Case!
Since 1984, Montlick & Associates, Attorneys at Law, has recovered billions of dollars in financial compensation for our clients. Our national personal injury attorneys have the reputation, knowledge, and experience, necessary to provide the exceptional legal service that you deserve.
Montlick & Associates is ready to review your or your loved one's car accident claim at no cost or obligation. Call us 24/7 at 1-800-LAW-NEED (1-800-529-6333) to speak with one of our experienced Georgia Car Accident Lawyers. No matter where you are located, our qualified personal injury lawyers are just a phone call away, and we will even come to you.
--
Montlick & Associates, Attorneys at Law
17 Executive Park Dr NE
Atlanta, GA 30329
(404) 529-6333
(800) LAW-NEED
Hours: Open Today · Open 24 hours
Plus Code: RMH6+38 Atlanta, Georgia, USA