Atlanta Tesla Battery Fire Injury & Death Lawyer
---
In recent years, Tesla has become one of the most recognizable and successful electric car manufacturers in the world. However, despite the numerous benefits of electric cars, they are not without their potential dangers, and this was made clear by a series of accidents involving Tesla vehicles in Georgia.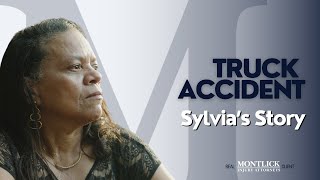 "Content."
In 2018, two separate incidents occurred within weeks of each other in Atlanta, both involving Tesla vehicles that caught fire after collisions. The first incident occurred on April 28th, when a Model S sedan crashed into a tree and burst into flames, killing the driver. Just a few weeks later, on May 8th, another Model S collided with a wall and also caught fire, resulting in serious injuries to the driver.
These incidents sparked an investigation by the National Transportation Safety Board (NTSB) to determine the cause of the fires. The investigation found that the battery pack in the Tesla Model S vehicles had been damaged during the accidents, leading to thermal runaway and subsequent fires. The NTSB also noted that emergency responders had difficulty extinguishing the fires, due in part to the design of the battery pack.
The NTSB made several recommendations to Tesla as a result of their investigation, including improving the design of the battery pack to make it easier to extinguish fires and developing better safety features to prevent thermal runaway in the event of an accident. Tesla has since made changes to the design of their vehicles and battery packs in response to these recommendations.
The incidents in Atlanta also led to a series of lawsuits against Tesla, with plaintiffs alleging that the company was aware of the potential dangers of their vehicles but failed to adequately warn customers or implement appropriate safety measures. The lawsuits were ultimately settled out of court, with Tesla agreeing to pay an undisclosed sum to the plaintiffs.
Despite these incidents, Tesla continues to be a popular choice for electric car buyers, with many praising the company's innovative design and commitment to sustainability. However, it is important to remember that all vehicles carry some degree of risk, and it is up to manufacturers and drivers alike to take steps to minimize those risks and ensure the safety of everyone on the road.
If you have been injured or lost a loved one in Georgia due to the negligence of another person or entity, you may want to consider retaining Montlick & Associates.. Here are some reasons why:
Experience: With decades of legal experience, Montlick & Associates has handled a wide variety of personal injury and wrongful death cases in Georgia. The firm has a team of skilled attorneys who are well-versed in Georgia law and have a track record of success in securing favorable settlements and verdicts for their clients.
Personalized Attention: Montlick & Associates recognizes that every case is unique and requires individualized attention. The firm's attorneys take the time to listen to their clients' stories, assess their needs, and develop customized strategies to help them achieve their legal goals.
Resources: Montlick & Associates has the resources necessary to thoroughly investigate and litigate complex personal injury cases.
Results: Montlick & Associates has a proven track record of success, having recovered billions of dollars in settlements and verdicts for their clients. The firm's attorneys are dedicated to maximizing their clients' compensation and fighting for justice on their behalf.
Reputation: Montlick & Associates is widely regarded as one of Georgia's top personal injury law firms. The firm has received numerous accolades from legal organizations and peer-reviewed publications, and its attorneys are frequently sought after to speak on legal issues and provide commentary to the media.
Put Montlick's Decades of Legal Experience to Work in Your Case!
Since 1984, Montlick & Associates, Attorneys at Law, has recovered billions of dollars in financial compensation for our clients. Our national personal injury attorneys have the reputation, knowledge, and experience, necessary to provide the exceptional legal service that you deserve.
Montlick & Associates is ready to review your or your loved one's car accident claim at no cost or obligation. Call us 24/7 at 1-800-LAW-NEED (1-800-529-6333) to speak with one of our experienced Georgia Car Accident Lawyers. No matter where you are located, our qualified personal injury lawyers are just a phone call away, and we will even come to you.
--
Montlick & Associates, Attorneys at Law
17 Executive Park Dr NE
Atlanta, GA 30329
(404) 529-6333
(800) LAW-NEED
Hours: Open Today · Open 24 hours
Plus Code: RMH6+38 Atlanta, Georgia, USA