Atlanta Teen Driver Accident Lawyers
---
Teen driving accidents are unfortunately all too common in Atlanta and throughout Georgia. According to data from the Georgia Department of Transportation, in 2019, there were over 20,000 accidents involving drivers aged 15-19, resulting in over 8,000 injuries and 96 fatalities. These statistics highlight the importance of safe teen driving practices and the need for effective measures to reduce the number of accidents.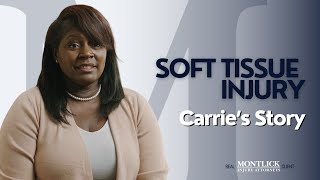 "Content."
If you or a loved one has been involved in a teen driving accident in Atlanta or anywhere else in Georgia, it's important to understand your legal options for pursuing a claim for damages.
In cases where the damages exceed the at-fault driver's insurance policy limits, the injured party may need to pursue additional compensation through a personal injury lawsuit. This can be a complex process, so it's important to work with an experienced personal injury attorney who can help navigate the legal system and ensure your rights are protected.
In addition to legal options, there are also steps that parents and teens can take to reduce the risk of teen driving accidents. These include enrolling in driver education courses, setting clear rules and expectations for safe driving, limiting distractions such as cell phone use while driving, and encouraging the use of seat belts and other safety features.
Overall, teen driving accidents are a serious issue in Atlanta and throughout Georgia, but there are options available for those who have been impacted by them. By understanding the legal process and taking proactive steps to promote safe driving, we can all work towards reducing the number of accidents and keeping our roads safe for everyone.
Retaining Montlick & Associates for injuries caused by a teen driver accident can provide several benefits to the injured party
Firstly, Montlick & Associates is a highly experienced personal injury law firm that has been serving clients in Georgia since 1984. They have a team of skilled attorneys who are dedicated to helping accident victims and their families recover the compensation they deserve.
Secondly, when it comes to teen driver accidents, there may be multiple parties who could be held liable for the damages, including the teen driver's parents, the owner of the vehicle involved, and potentially other parties. Montlick & Associates has the knowledge and resources to investigate the accident thoroughly, identify all responsible parties, and pursue all available avenues of compensation.
The attorneys at Montlick & Associates are skilled negotiators and litigators who have a proven track record of success in recovering significant settlements and verdicts for their clients. They can help clients navigate the complex legal process, negotiate with insurance companies, and, if necessary, take the case to trial to ensure the best possible outcome.
Finally, Montlick & Associates provides personalized attention and compassionate support to their clients throughout the legal process. They understand the physical, emotional, and financial toll that an accident can take on a person and their family and work tirelessly to help them recover the compensation they need to move forward with their lives.
Put Montlick's Decades of Legal Experience to Work in Your Case!
Since 1984, Montlick & Associates, Attorneys at Law, has recovered billions of dollars in financial compensation for our clients. Our national personal injury attorneys have the reputation, knowledge, and experience, necessary to provide the exceptional legal service that you deserve.
Montlick & Associates is ready to review your or your loved one's car accident claim at no cost or obligation. Call us 24/7 at 1-800-LAW-NEED (1-800-529-6333) to speak with one of our experienced Georgia Car Accident Lawyers. No matter where you are located, our qualified personal injury lawyers are just a phone call away, and we will even come to you.
--
Montlick & Associates, Attorneys at Law
17 Executive Park Dr NE
Atlanta, GA 30329
(404) 529-6333
(800) LAW-NEED
Hours: Open Today · Open 24 hours
Plus Code: RMH6+38 Atlanta, Georgia, USA