Atlanta Speeding Accident Attorney
---
In Atlanta, Georgia, speeding accidents have become a serious concern for residents and law enforcement agencies alike. Despite numerous efforts to reduce the number of speeding accidents, the problem persists, resulting in injury and death, as well as property damage.
According to the Georgia Governor's Office of Highway Safety, speeding was a factor in 15% of all fatal crashes in the state in 2020. In Fulton County, where Atlanta is located, there were 110 fatalities due to motor vehicle accidents in 2020. Of those fatalities, 19 were the result of speeding.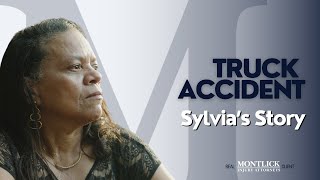 "Content."
Speeding not only increases the likelihood of a crash, but it also increases the severity of the crash. When a vehicle is traveling at a high rate of speed, the impact of a collision is much greater, which can result in more serious injuries and fatalities. In addition, speeding can cause drivers to lose control of their vehicle, making it more difficult to avoid other obstacles or hazards on the road.
One of the main reasons for the prevalence of speeding accidents in Atlanta is the city's infrastructure. Atlanta is a large metropolitan area with a complex highway system that can be confusing for drivers, particularly those who are unfamiliar with the area. The highways in Atlanta are also frequently congested, leading to frustration and impatience among drivers. This frustration can lead to aggressive driving and, ultimately, speeding.
Another contributing factor is the lack of enforcement. Despite the efforts of law enforcement agencies to crack down on speeding, many drivers still engage in this dangerous behavior. In some cases, drivers may be unaware of the speed limit, or they may be driving a vehicle that they are not used to, which can lead to unintended speeding. However, in many cases, drivers are simply choosing to speed, either because they are in a hurry or because they enjoy the thrill of driving fast.
To address the issue of speeding accidents in Atlanta, law enforcement agencies are taking a multifaceted approach. One strategy is to increase enforcement, which includes the use of speed cameras, radar, and other technologies to catch speeding drivers. Another strategy is to raise awareness about the dangers of speeding through public education campaigns and outreach efforts.
In addition to these efforts, many cities are taking a more proactive approach by redesigning their streets to encourage safer driving. For example, the city of Atlanta has implemented a "complete streets" policy, which prioritizes the safety of all users, including pedestrians, bicyclists, and motorists. This policy involves redesigning streets to slow down traffic and improve safety, such as by adding bike lanes, crosswalks, and traffic calming measures.
Another approach that has been successful in other cities is the implementation of "Vision Zero" programs. These programs aim to eliminate all traffic deaths and serious injuries by a certain target date, often by redesigning streets to make them safer and by promoting safe driving behaviors. Several cities in the United States have already implemented Vision Zero programs, and the results have been promising.
Ultimately, reducing the number of speeding accidents in Atlanta will require a coordinated effort from law enforcement agencies, city planners, and residents. By increasing enforcement, redesigning streets to prioritize safety, and raising awareness about the dangers of speeding, we can work towards making our roads safer for everyone. While it will take time and effort to achieve this goal, the benefits of reducing speeding accidents are clear: fewer injuries and fatalities, and a safer, more livable city for everyone.
Put Montlick's Decades of Legal Experience to Work in Your Case!
Since 1984, Montlick & Associates, Attorneys at Law, has recovered Billions of dollars in financial compensation for our clients. Our national personal injury attorneys have the reputation, knowledge, and experience, necessary to provide the exceptional legal service that you deserve.
Montlick & Associates is ready to review your or your loved one's speeding accident claim at no cost or obligation. Call us 24/7 at 1-800-LAW-NEED (1-800-529-6333) to speak with one of our experienced Georgia Car Accident Lawyers. No matter where you are located, our qualified personal injury lawyers are just a phone call away, and we will even come to you.
--
Montlick & Associates, Attorneys at Law
17 Executive Park Dr NE
Atlanta, GA 30329
(404) 529-6333
(800) LAW-NEED
Hours: Open Today · Open 24 hours
Plus Code: RMH6+38 Atlanta, Georgia, USA