Atlanta Limousine Accident Lawyers
---
Limousine Accidents in Atlanta, Georgia: Causes and Prevention
Limousines are a popular mode of transportation for special events, such as weddings, proms, and corporate events, in Atlanta, Georgia. However, like any other vehicle on the road, limousines are not immune to accidents. Limousine accidents can have devastating consequences, especially for passengers who are often traveling for leisure and are not wearing seatbelts.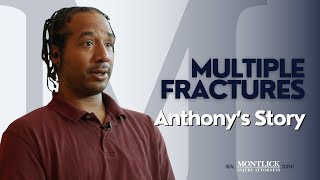 "Content."
According to the Georgia Department of Transportation, there were a total of 1,504 accidents involving limousines in the state of Georgia in 2019. Of these accidents, 95 resulted in injuries and three resulted in fatalities. The majority of the accidents occurred in urban areas, including Atlanta.
Causes of Limousine Accidents in Atlanta
Limousine accidents can be caused by various factors, including driver error, vehicle malfunction, and external factors. The most common causes of limousine accidents in Atlanta, Georgia, include:
Driver Fatigue - Long hours of driving, especially at night, can cause driver fatigue, leading to impaired judgment, slower reaction time, and even falling asleep at the wheel.
Speeding - Limousine drivers may feel pressure to reach their destination quickly, which can lead to speeding and reckless driving.
Distracted Driving - Limousine drivers may be distracted by passengers, cell phones, or other devices, taking their eyes and attention away from the road.
Vehicle Maintenance - Poor vehicle maintenance, including tire wear and tear and brake failure, can cause accidents.
Preventing Limousine Accidents in Atlanta
Limousine companies have a duty to ensure the safety of their passengers by properly maintaining their vehicles and employing qualified drivers. Passengers can also take steps to protect themselves and prevent accidents.
Choose a reputable limousine company - Research the company's safety record, including any accidents, safety violations, and reviews from other customers.
Insist on a seatbelt - Ensure that your limousine has functioning seatbelts and insist on wearing them while traveling.
Plan ahead - Limousine drivers should have adequate rest breaks and a plan for their route to prevent driver fatigue and speeding.
Avoid Distracted Driving - Do not distract the driver or engage in activities that take your attention away from the road.
Report safety concerns - If you notice any safety concerns during your ride, such as speeding or aggressive driving, report it to the limousine company and, if necessary, the authorities.
Limousine accidents in Atlanta, Georgia, can have serious consequences, but they can be prevented by a combination of responsible driving, proper vehicle maintenance, and passenger safety measures. Passengers can take steps to protect themselves by choosing reputable limousine companies, wearing seatbelts, and avoiding distracted driving. Limousine companies must take their responsibility seriously by maintaining their vehicles and employing qualified drivers who prioritize safety over speed. By working together, we can help prevent limousine accidents in Atlanta and keep our roads safe for everyone.
Put Montlick's Decades of Legal Experience to Work in Your Limo Accident Case!
Since 1984, Montlick & Associates, Attorneys at Law, has recovered billions of dollars in financial compensation for our clients. Our national personal injury attorneys have the reputation, knowledge, and experience, necessary to provide the exceptional legal service that you deserve.
Montlick & Associates is ready to review your or your loved one's limousine accident case at no cost or obligation. Call us 24/7 at 1-800-LAW-NEED (1-800-529-6333) to speak with one of our experienced Georgia Car Accident Lawyers. No matter where you are located, our qualified personal injury lawyers are just a phone call away, and we will even come to you.
--
Montlick & Associates, Attorneys at Law
17 Executive Park Dr NE
Atlanta, GA 30329
(404) 529-6333
(800) LAW-NEED
Hours: Open Today · Open 24 hours
Plus Code: RMH6+38 Atlanta, Georgia, USA