Atlanta Improper Lane Change Accident Lawyer
---
Improper lane changes are a common cause of accidents on Atlanta and Georgia roads. This dangerous behavior can result in collisions, injuries, and even fatalities. In this article, we will explore the reasons behind these accidents and the steps that can be taken to prevent them.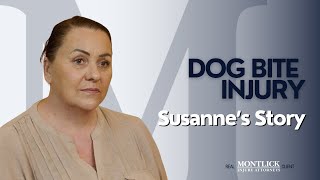 "Content."
What are Improper Lane Change Accidents?
An improper lane change accident occurs when a driver changes lanes without proper care and attention, putting other drivers at risk. This could include failing to use turn signals, not checking mirrors or blind spots, or cutting off another driver. These accidents can happen on any type of road, from busy highways to quiet residential streets.
Why do Improper Lane Changes Accidents Happen?
There are many reasons why drivers make improper lane changes. One of the most common causes is simply a lack of attention. Drivers who are distracted by their phones, passengers, or other factors may not be paying enough attention to the road to make safe lane changes.
Another common cause is impatience. Drivers who are in a hurry may attempt to weave through traffic or cut off other drivers to save time. This behavior is not only dangerous but can also lead to road rage incidents.
Finally, some drivers may simply not know how to make proper lane changes. They may not have been properly trained, or they may be new to driving and still learning the rules of the road.
The Consequences of Improper Lane Changes Accidents in Atlanta
The consequences of improper lane changes can be severe. Injuries and fatalities are not uncommon, and even minor accidents can cause property damage and expensive repairs. In addition, drivers who are found to be at fault for an accident may be held liable for damages and may face legal penalties.
Preventing Improper Lane Changes Accidents in Atlanta
There are several steps that drivers can take to prevent improper lane changes accidents. The first is to always pay attention to the road. Avoid distractions like phones and passengers, and stay alert for changing traffic patterns.
Another important step is to signal when making lane changes. This gives other drivers time to react and adjust their own driving accordingly. Always check mirrors and blind spots before changing lanes, and avoid cutting off other drivers.
Finally, it is important to follow the rules of the road. This includes staying in the proper lane, following speed limits, and obeying traffic signals and signs. Drivers who are unsure of how to make proper lane changes or who need a refresher on the rules of the road should consider taking a defensive driving course.
Improper lane changes are a serious problem on Atlanta and Georgia roads. They can result in accidents, injuries, and even fatalities. However, by staying alert, following the rules of the road, and using proper signaling and lane-changing techniques, drivers can help prevent these accidents and keep themselves and others safe.
Put Montlick's Decades of Legal Experience to Work in Your Case!
Since 1984, Montlick & Associates, Attorneys at Law, has recovered Billions of dollars in financial compensation for our clients. Our national personal injury attorneys have the reputation, knowledge, and experience, necessary to provide the exceptional legal service that you deserve.
Montlick & Associates is ready to review your or your loved one's improper lane change accident claim at no cost or obligation. Call us 24/7 at 1-800-LAW-NEED (1-800-529-6333) to speak with one of our experienced Georgia Car Accident Lawyers. No matter where you are located, our qualified personal injury lawyers are just a phone call away, and we will even come to you.
--
Montlick & Associates, Attorneys at Law
17 Executive Park Dr NE
Atlanta, GA 30329
(404) 529-6333
(800) LAW-NEED
Hours: Open Today · Open 24 hours
Plus Code: RMH6+38 Atlanta, Georgia, USA