Atlanta Fatal Car Accident Lawyers
---
Unfortunately, fatal car accidents are a tragic reality in Atlanta, Georgia, and across the United States. Despite ongoing efforts to improve road safety, the number of fatal car accidents in Atlanta has remained relatively steady in recent years.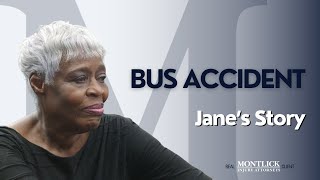 "Content."
According to data from the Georgia Governor's Office of Highway Safety, there were 1,549 fatal car accidents in the state of Georgia in 2020, resulting in 1,632 fatalities. Of those, 144 fatal car accidents occurred in Fulton County, where Atlanta is located, resulting in 151 fatalities.
One of the main causes of fatal car accidents in Atlanta is distracted driving. The use of mobile phones while driving is a major problem, and despite laws prohibiting texting and driving, many people still engage in this dangerous behavior. In addition, driving under the influence of drugs or alcohol remains a significant issue, with impaired drivers causing a significant number of fatal car accidents each year.
Speeding is also a major factor in fatal car accidents in Atlanta. Drivers who exceed the speed limit are more likely to lose control of their vehicle, and the faster a car is traveling, the greater the force of impact in a crash. This can lead to more severe injuries and a higher likelihood of fatalities.
In addition, driver fatigue and drowsy driving are also contributing factors to fatal car accidents. Many drivers in Atlanta work long hours or have irregular schedules, which can lead to fatigue and decreased alertness behind the wheel. This can result in slower reaction times and an increased risk of accidents.
Pedestrians and cyclists are also at risk of being involved in fatal car accidents in Atlanta. According to the Georgia Department of Transportation, there were 186 pedestrian fatalities and 25 bicyclist fatalities in the state in 2020. Many of these accidents occur in urban areas like Atlanta, where there is heavy traffic and a high volume of pedestrians and cyclists.
To address the issue of fatal car accidents in Atlanta, city and state officials have implemented a number of initiatives aimed at improving road safety. These include increasing law enforcement efforts to crack down on distracted driving and speeding, installing new traffic cameras to monitor intersections, and improving pedestrian and bicycle infrastructure to make it safer for people to walk or bike in the city.
In addition, education and awareness campaigns have been launched to encourage drivers to follow the rules of the road and avoid dangerous behaviors like texting while driving or driving under the influence. Organizations like Mothers Against Drunk Driving (MADD) have also been active in Atlanta, working to raise awareness of the dangers of drunk driving and to support victims of car accidents.
Despite these efforts, fatal car accidents remain a serious problem in Atlanta, and it will take ongoing work and collaboration from all stakeholders to make the city's roads safer for everyone. By raising awareness of the risks associated with distracted driving, speeding, and other dangerous behaviors, and by promoting responsible driving habits, we can help to reduce the number of fatal car accidents and keep our communities safe.
It's important to note that fatal car accidents have a significant impact on families, friends, and communities. The loss of a loved one in a car accident can be devastating and can leave long-lasting emotional scars. In addition to the emotional toll, car accidents can also result in significant financial losses, including medical bills, lost wages, and property damage.
If you or a loved one have been involved in a car accident in Atlanta, it's important to seek legal advice as soon as possible. A skilled attorney can help you navigate the complex legal process and ensure that you receive the compensation you deserve.
Unfortunately, fatal car accidents in Atlanta are a serious problem that requires ongoing attention and action from city and state officials, law enforcement, and individual drivers. By working together to promote safe driving practices and improve road infrastructure, we can help to reduce the number of fatal car accidents in Atlanta and make our roads safer for everyone. However, it's important to remember that when accidents do occur, it's important to seek legal advice and support to ensure that victims and their families receive the help they need to move forward.
Put Montlick's Decades of Legal Experience to Work in Your Case!
Since 1984, Montlick & Associates, Attorneys at Law, has recovered Billions of dollars in financial compensation for our clients. Our national personal injury attorneys have the reputation, knowledge, and experience, necessary to provide the exceptional legal service that you deserve.
Montlick & Associates is ready to review your loved one's fatal car accident claim at no cost or obligation. Call us 24/7 at 1-800-LAW-NEED (1-800-529-6333) to speak with one of our experienced Georgia Car Accident Lawyers. No matter where you are located, our qualified personal injury lawyers are just a phone call away, and we will even come to you.
--
Montlick & Associates, Attorneys at Law
17 Executive Park Dr NE
Atlanta, GA 30329
(404) 529-6333
(800) LAW-NEED
Hours: Open Today · Open 24 hours
Plus Code: RMH6+38 Atlanta, Georgia, USA